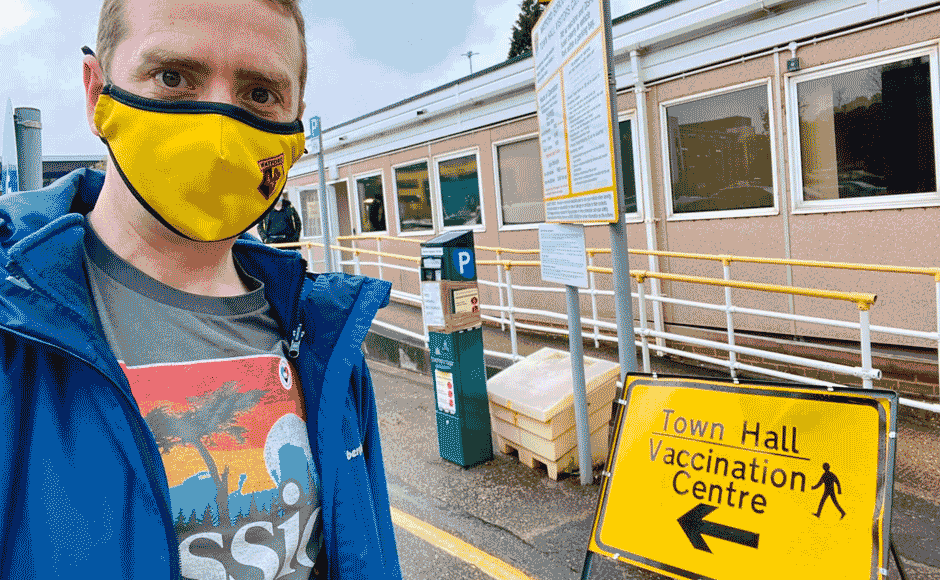 If you have not had your booster – or started your course of COVID vaccinations yet – please make getting the jab your New Year's resolution.
Attend a walk-in site, by finding your nearest clinic in Watford. You can also visit www.covid.healthierfuture.org.uk for all clinics in Hertfordshire.
There are a variety of websites updated daily and throughout most days so please keep checking back for more appointments and walk in locations.
Mayor of Watford, Peter Taylor said:
"Over Christmas there was a great effort made by GPs, the council team and volunteers to make sure everyone could get vaccinated. Thank you to everyone who gave up time over the festive period to keep our vaccination centres open.
"We know that being vaccinated is one of the best ways to reduce transmission, which is why we are continuing to encourage uptake in Watford. But please also remember to test regularly, meet in well ventilated spaces and work from home if possible. Reducing the spread is so important to protecting our health services."
Keeping others safe by testing and self isolation
From 11 January in England, if you get a positive lateral flow test result, you will no longer need to take a follow-up PCR test. You should still self-isolate immediately.
This is a temporary measure while COVID19 cases remain high.
If you have symptoms get a PCR test, if you have a positive test, either PCR or lateral flow you must self isolate.
Please do test regularly, but also continue to meet in well ventilated spaces and work from home. Please self-isolate if requested to, reducing the spread is still so important to protect our health services.
Here is a reminder on how to take a lateral flow test at home or at a testing site.
Those who are eligible for the COVID vaccine
Anyone aged 18 or over, who had their second dose more than 12 weeks ago can get a booster by booking an appointment or going to an advertised walk-in clinic
Anyone over 18 who has not yet had any vaccine, can book an appointment or go to one of our walk-in clinics
12-15 year olds can now get their second vaccination three months after their first dose via a booked appointment or at certain walk-in clinics.
Immunocompromised patients are now eligible for a fourth vaccine dose three months after their third dose and will be contacted by their GP practice or can book an appointment or walk-in if three months has already passed.
Pregnant women can book an appointment or walk in without an appointment at any vaccination site for a first, second or booster dose. Please make yourself known to staff on site and you will be given priority.
Getting a test and help to travel to a vaccination centre
You can get more information at Hertfordshire online to access tests for delivery to your home or pick up from one of the sites.
If you live in the Watford area and are having trouble getting to a local vaccination centre you can use the ArrivaClick service app to get free transportation to your vaccination appointment. For more information, visit www.travelwatford.com/arrivaclick
Worried about getting your vaccine?
If you have any concerns you can speak to our wonderful GPs or call 01923 27818 to speak to one of the Covid Response Officers for vaccine advice.
If you or someone you know is worried about getting to their vaccine, please use the vaccine support and advice line on 01923 278 181 for more information and directions to local walk-in clinics. The phone line is open between 9am – 5pm on week days.
Residents can read more about vaccination FAQs here: https://covid.healthierfuture.org.uk/vaccination-faqs
For more information and questions and answers about COVID-19 vaccines and the vaccination programme in Hertfordshire and west Essex visit www.covid.healthierfuture.org.uk