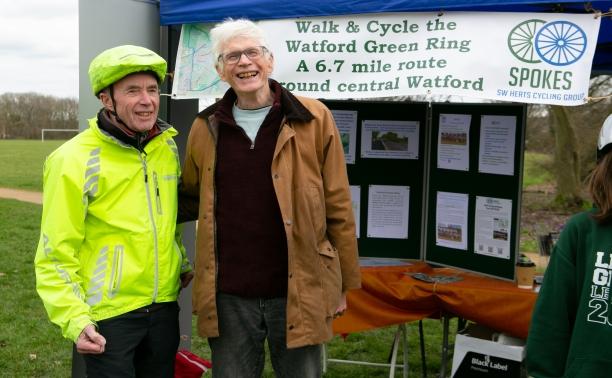 SPOKES Southwest Hertfordshire Cycling Group and Watford Borough Council will be hosting the first ever 'Family Cycling Day and Cycle Gathering' at King George V Playing Fields next month (11 June)...
This exciting community initiative organised by SPOKES aims to promote cycling as a sustainable and healthy mode of transportation, whilst also promising to be an enjoyable experience for individuals of all abilities, ages and skill levels.
The Watford Family Cycling Day, organised in collaboration with local cycling enthusiasts and community partners, will happen from 11am to 3pm, where families are invited to participate in a range of exciting activities centred around cycling. It will feature guided rides catering to different skill levels, allowing participants to explore the beautiful surroundings of Watford, while enjoying the benefits of outdoor exercise.
There will also be an abundance of family-friendly activities designed to engage and entertain children. From cycling games and obstacle courses to bike maintenance workshops and safety demonstrations, there will be no shortage of opportunities for children to learn, have fun, and develop a lifelong love for cycling.
To accompany the selection of stalls, Shopmobility and Herts Disability Sport Foundation will be there on the day, enabling individuals with disabilities to enjoy inclusive transport opportunities and promoting their active participation in community events.
Additionally, ArrivaClick will be offering free travel to and from the event, with a virtual stop located on The Roundway, providing direct access to KG5 near the Learn to Ride facility and Watford Cycle Hub. This inclusive transportation option aims to provide individuals with disabilities the opportunity to experience alternative modes of transport. Furthermore, Beryl bikes will be in attendance and will have a dedicated stand, showcasing their innovative cycling solutions.
The Spokes Cycle Gathering, held concurrently with the Family Cycling Day, provides an invaluable platform for cycling enthusiasts to connect, share experiences, and exchange valuable tips. Whether you're a seasoned cyclist or just starting out, this gathering offers an opportunity to meet like-minded individuals, discover new cycling routes, and stay informed about upcoming cycling events in the area.
SPOKES Southwest Herts Chairperson, Peter Jackson, said: "We are delighted to host the Watford Family Cycling Day and Spokes Cycle Gathering. This event not only promotes the numerous benefits of cycling, but also encourages a strong sense of community among cyclists.

We aim to inspire individuals of all ages to embrace cycling as a sustainable and enjoyable mode of transportation."
Elected Mayor of Watford, Peter Taylor, said: "I am really grateful to SPOKES for all that they do to supporting cycling in Watford. With activities for families, guided rides, and the opportunity to connect with fellow enthusiasts, I am sure that this event will help encourage more of us to embrace this sustainable and healthy mode of transport."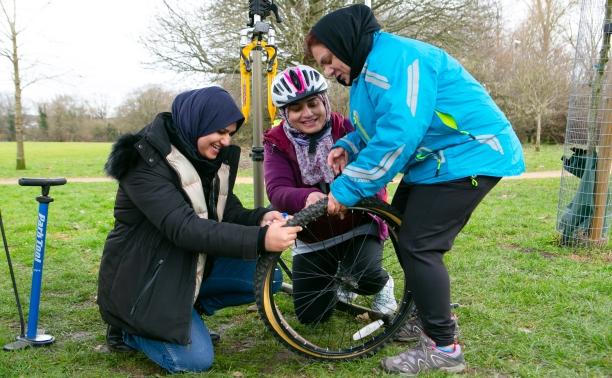 Cllr Ian Stotesbury, Portfolio Holder for Transport and Sustainability, said: "I'm really looking forward to the Watford Family Cycling Day coordinated by SPOKES and supported by cycling and walking groups from across the town.

It should be an enjoyable day that will bring together individuals of all ages and abilities, celebrating the benefits and fun of cycling and promoting sustainable transport."
In addition to the festivities, the Watford Family Cycling Day and Spokes Cycle Gathering align with broader environmental goals by promoting sustainable transportation and reducing carbon emissions. You can find out more about what the council is doing – including its target to net zero carbon town by 2030 or earlier at www.watford.gov.uk/sustainablewatford.