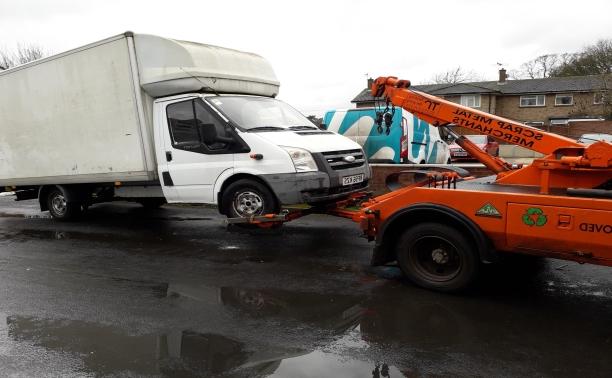 The council has seized an incorrectly registered white transit box van that was used for fly tipping in Watford, and are now asking residents to help identify the real owner of the vehicle...
CCTV footage provided evidence of the fly tip occurring behind a bin shed in Epsom Road on Thursday 1 December 2022, with the registration number RF56 KZS visible on the vehicle. The incident was reported to the council, which resulted in the seizure of the van in Croxley View on 9 March 2023. It has subsequently been placed in a secure compound.
Further investigations revealed that the vehicle was registered with the Driver and Vehicle Licensing Agency (DVLA) under incorrect owner details, possibly using an identity of a deceased person. Enquires are currently ongoing to identify the owner of the vehicle.
If you have any information on the owner of the van or are the owner yourself, please contact Watford Borough Council's Customer Service Centre on 01923 226400, using reference number 23/00052/WFTIP or email envhealth@watford.gov.uk. Your details will be passed on to the investigating officer.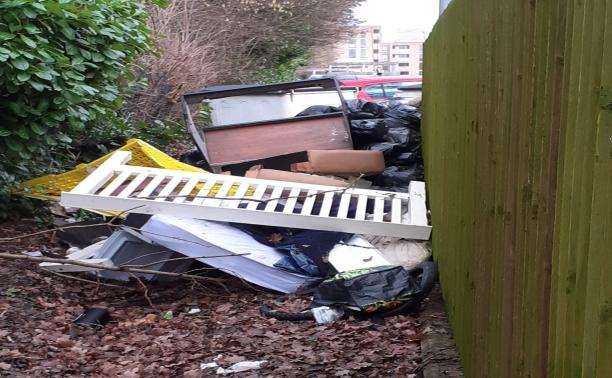 Phil White, Senior Environmental Crime Officer, said: "The council were fortunate to receive this footage from one of our partners and would like anyone that recognises this vehicle to get in touch with us. The council is committed to tackling fly tipping and will continue to take strong action against offenders."
If you are unsure about how to dispose of waste, please check out our website at watford.gov.uk/flytipping. Advice on getting rid of bulky waste in Watford is available from the council's environmental services partner, Veolia, at enquiries.watford@veolia.co.uk
Cllr Tim Williams, Portfolio Holder for Streets and Parks, said: "Flytipping is an offence and we will take immediate action against people who think they can get away with it.

Our residents are really concerned when they see dumped rubbish polluting our communities. It harms our environment, attracts vermin and can be a health hazard. It costs the council many thousands of pounds a year to clear up, meaning residents are paying to dispose of other people's unwanted rubbish.

"Every Watford resident has a duty of care to dispose of their waste properly – or if they give it to someone else for disposal, to ensure they are a registered carrier of waste. The dedicated environmental crime team investigate all reported offences and have successfully prosecuted many perpetrators. These cases have resulted in fines and even imprisonment."