In this section
Homelessness and Rough Sleeping Strategy 2020-25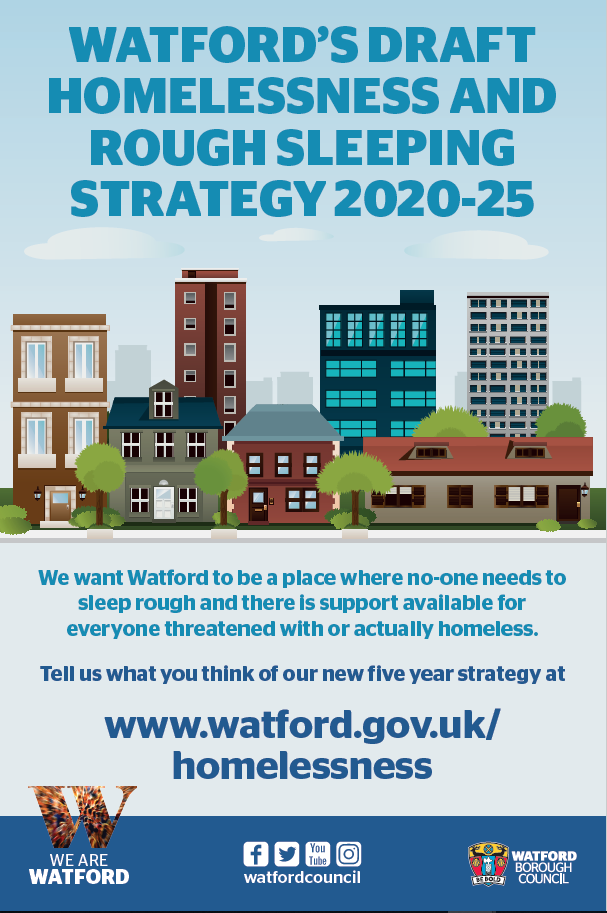 Every five years, Watford Borough Council must produce a strategy outlining how it will deal with homelessness and rough sleeping in the borough.
The council's Homelessness and Rough Sleeping Strategy (PDF 2.27MB) was created in conjunction with Watford's Strategic Homelessness Forum. It focuses on preventing homelessness from happening in the first place by tackling the root causes and by improving access to affordable housing. Its other key priority is to respond to rough sleeping and providing a range of services that are tailored to the needs of homeless households and homeless vulnerable adults.
A new refreshed action plan for the Homelessness and Rough Sleeping Strategy has been created, which you can view online.
You can also read our review of the homelessness situation (PDF 2.38MB) in the borough over the last 5 years from 2013/14 to 2018/19.
"Our mission is for Watford to be a place where no-one needs to sleep rough and there is support available for everyone threatened with or actually homeless"