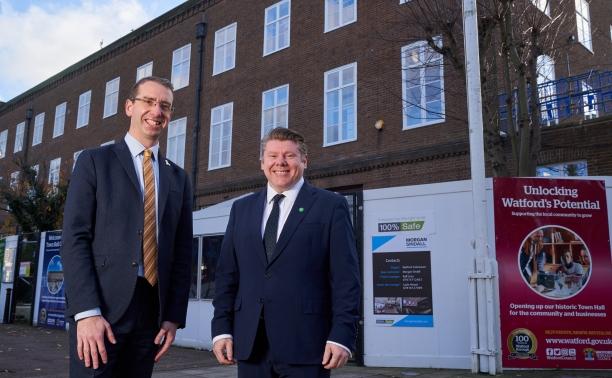 Watford Borough Council's transformational plans for the Town Hall area and Watford Colosseum, supported by Watford's MP, Dean Russell, received a significant boost today...
This is following the announcement that it has been awarded £16m in funding from the government's Levelling Up Fund.
The council's bid will help breathe new life into the heart of the town centre, attracting increased footfall and strengthening Watford's reputation as a great place for innovation and enterprise.
The Town Hall will be transformed into a welcoming and flexible location for businesses to launch or grow. This new hub for innovation will be the first of its kind in south west Hertfordshire and will sit alongside space for the new Watford Museum and community use.
Additionally, Watford Colosseum will be restored to its Art Deco splendour, which will upgrade the building to a world-class entertainment and performance venue that will be managed by globally renowned AEG Presents when it reopens. These projects will increase visitors to Watford, revitalise the town centre, generate jobs and provide a strong foundation for Watford's future success.
Watford's bid has been championed by both the Elected Mayor and Watford MP who celebrated hearing the news at the Town Hall today.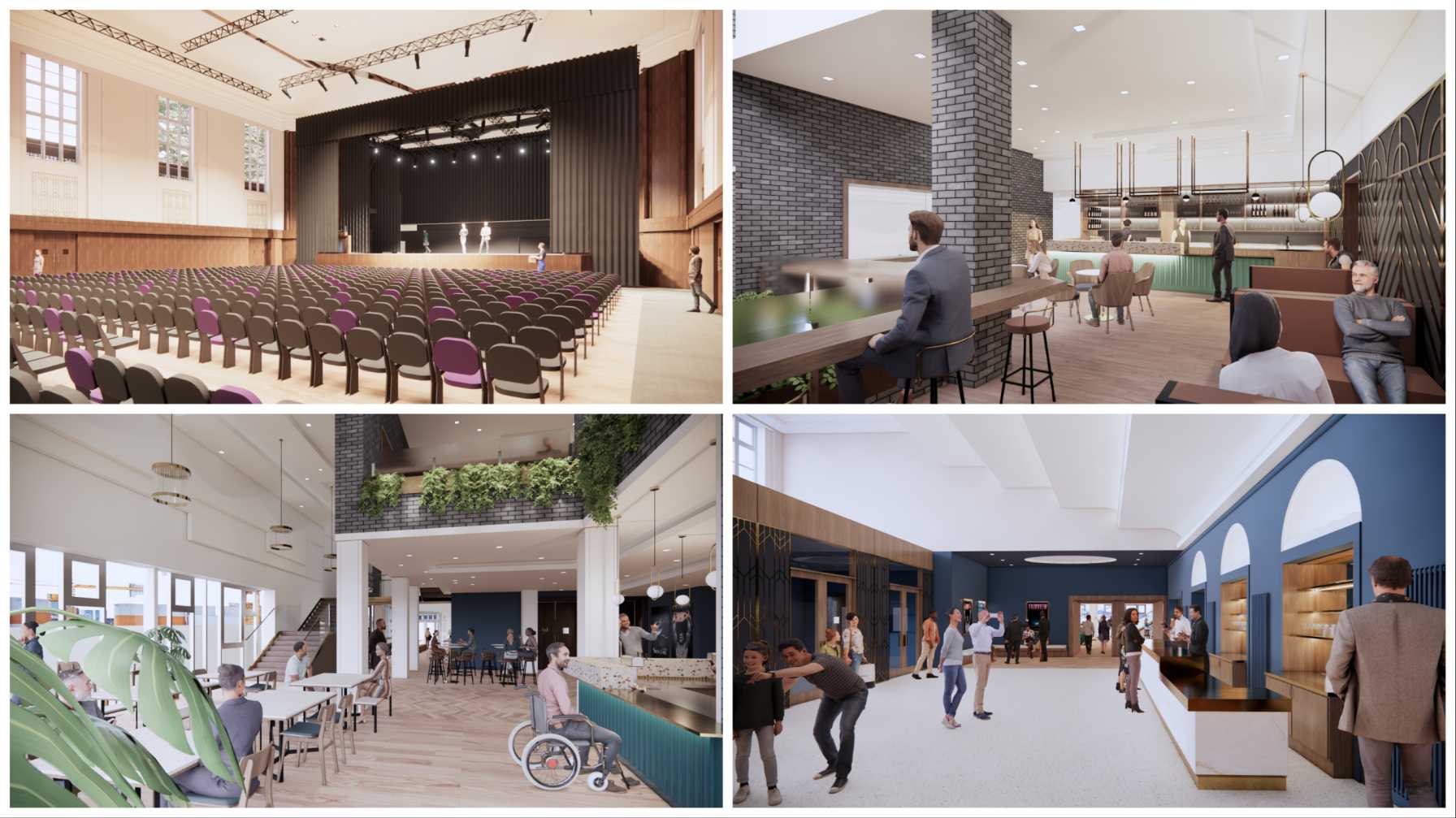 CGI's of the Colosseum plans to upgrade the building to a world-class entertainment and performance venue
Speaking following the announcement, Peter Taylor, Elected Mayor of Watford, said: "We are extremely pleased that the government has recognised the outstanding potential our plans offer Watford and our community. This funding will help us forge ahead with delivering our ambitions for this area of the town, unlocking economic growth and driving further investment in Watford. This will mean new jobs and opportunities for local people as well as an exciting new venue to see some outstanding live performances. It is a big vote of confidence in Watford and the council and shows we are a town that makes the right decisions for our community and our future."
Dean Russell, MP for Watford said: "I would like to thank the UK Government for this huge investment and vote of confidence in Watford, which will see the Colosseum Theatre and Town Hall focused as a brilliant and vibrant cultural hub in our town. We will also see a business hub in Watford which will be superb for supporting existing businesses and new businesses alike. This will undoubtedly lead to further economic growth in Watford and the surrounding areas. I am proud to be able to champion Watford within Parliament and this investment will further revitalise Watford, generate additional jobs and undoubtedly provide a solid foundation for the decades to come".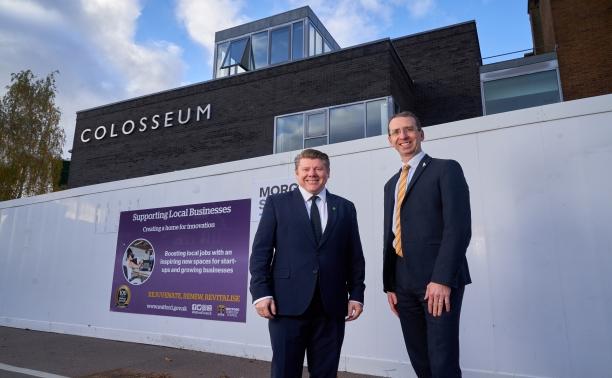 Colosseum plans include upgrading the building to a world-class entertainment and performance venue
Watford's bid was supported by a wide range of partners, businesses and local creative organisations who all recognised the importance of the collective ambitions for the town.
Peter and Dean added: "We would like to thank everyone who joined us in putting these brilliant plans together. This united voice in championing Watford definitely played a part in making this investment happen for our town."
The government funding, which the council expects to receive by the middle of next year is ring fenced to the delivery of the two projects identified in the council's submission – the innovation and incubation hub for businesses and a new look Watford Colosseum.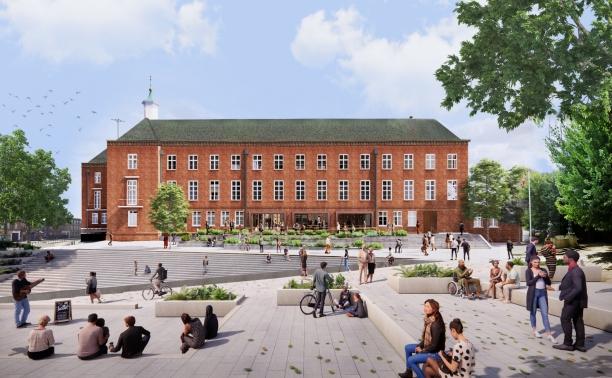 CGI of Town Hall Quarter area which will breathe new life into the heart of the town centre