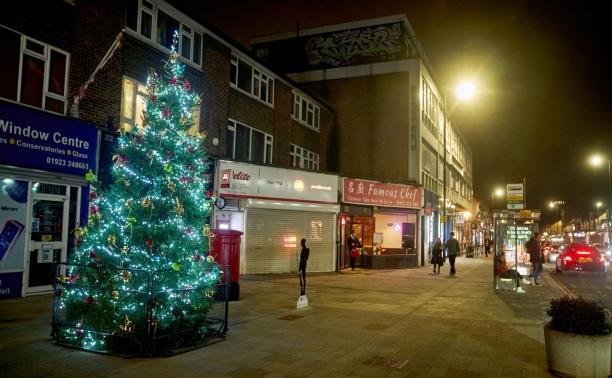 The start of the holiday season will be celebrated in style this year as Berkeley Homes proudly sponsors the return of the St Albans Christmas Tree, outside of the Bruce Grove Post Office...
The festive tree lighting ceremony is set to take place at 6pm on Friday 17 November.
The Elected Mayor of Watford, Peter Taylor, along with local councillors, will be in attendance and the Mayor will switch the lights on. There will also be entertainment from Kingdom of Eternal Life (KEL) Gospel and Healing Ministry Choir, promising to create an atmosphere of joy, celebration and community.
Residents and visitors alike are invited to join this spectacular event, embracing the spirit of Watford, as the community comes together to kick off the holiday season in style.
Elected Mayor of Watford, Peter Taylor, said: "We are thrilled to partner with Berkeley Homes in bringing back the St Albans Christmas Tree to our community. This sponsorship reflects the spirit of generosity and community support that defines this special time of year. We encourage everyone to join us for this wonderful event and mark the start of the festive season."