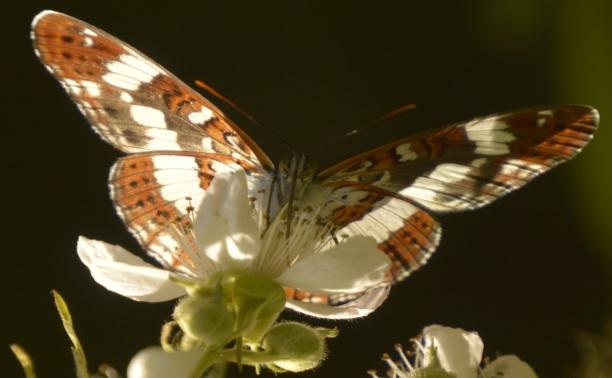 The annual report on butterflies in Cassiobury Park and Whippendell Woods has revealed a stunning array of sightings...
This is thanks to the dedicated efforts of Butterfly Conservation, Friends of Cassiobury Park and Herts and Middlesex Wildlife Trust (HMWT).
From March to June, the park and wood experienced a vibrant display of butterflies, including species such as Brimstone, Peacock, Comma, Small Tortoiseshell, Large White, Orange-tip, Holly Blue, and Speckled Wood. Despite a slow start following a prolonged winter, the season showcased the resilience of these delicate creatures.
The summer to autumn months, spanning from June to October, witnessed a diverse array of butterflies, including Orange-tip (unusual for this time of year), Holly Blue, Peacock, Meadow Brown, Red Admiral, Purple Emperor, Silver-washed Fritillary, and many more.
These extensive sightings underscore the success of several conservation efforts in creating a beneficial environment for various species. This has been made possible via collaborative initiatives that have significantly supported the thriving butterfly habitats.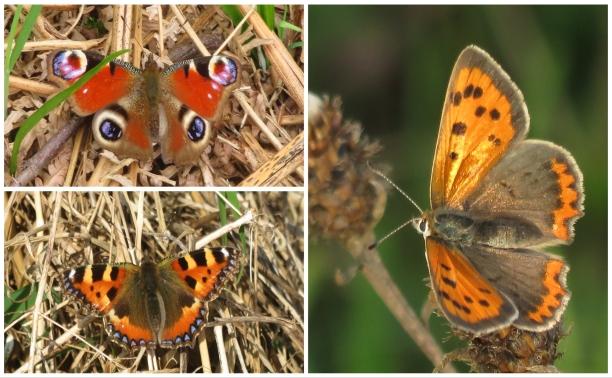 Top left (Peacock), bottom left (Small Tortoiseshell) and right (Small Copper)
The 'Rewilding' programme, guided by the expertise from several organisations, facilitated the creation of wilder areas and the strategic planting of wildflower seeds, ensuring an ideal habitat for butterflies and insects.
The Whippendell Wood Restoration Project has contributed significantly to wildlife recovery. Removal of conifers allowed more light to penetrate the woodland, aiding the restoration of ancient woodland species. Volunteers, under HMWT's guidance, also worked tirelessly to restore glades and rides, benefitting woodland butterflies and enhancing the site's biodiversity.
Ongoing partnership efforts have also led to increased habitat management in the local nature reserve. Practical conservation work parties have played a crucial role in maintaining and enhancing the natural environment for butterflies and other wildlife. The Wetland Restoration Project will additionally further diversify the habitat, recovering old watercress beds and ponds.
Evidence of the success of these projects has been shown by the increase of White Admiral sightings at both Whippendell Wood and Cassiobury Park following walks and surveys this year. This magnificent butterfly declined steadily during the twentieth century and are now restricted to some of the larger woods in southern England.
Elected Mayor of Watford, Peter Taylor, said: "This year's butterfly report showcases the positive outcomes of our collaborative efforts with wildlife and conservation organisations. The success of these projects not only highlights the resilience of butterflies, but also demonstrates the importance of ongoing conservation initiatives. We are committed to sustaining these efforts to ensure a thriving ecosystem for generations to come."
If you would like to get involved, please contact the park management team at Cassiobury, by emailing cassiobury@watford.gov.uk or visit the following websites: www.friendsofcassioburypark.org.uk and butterfly-conservation.org.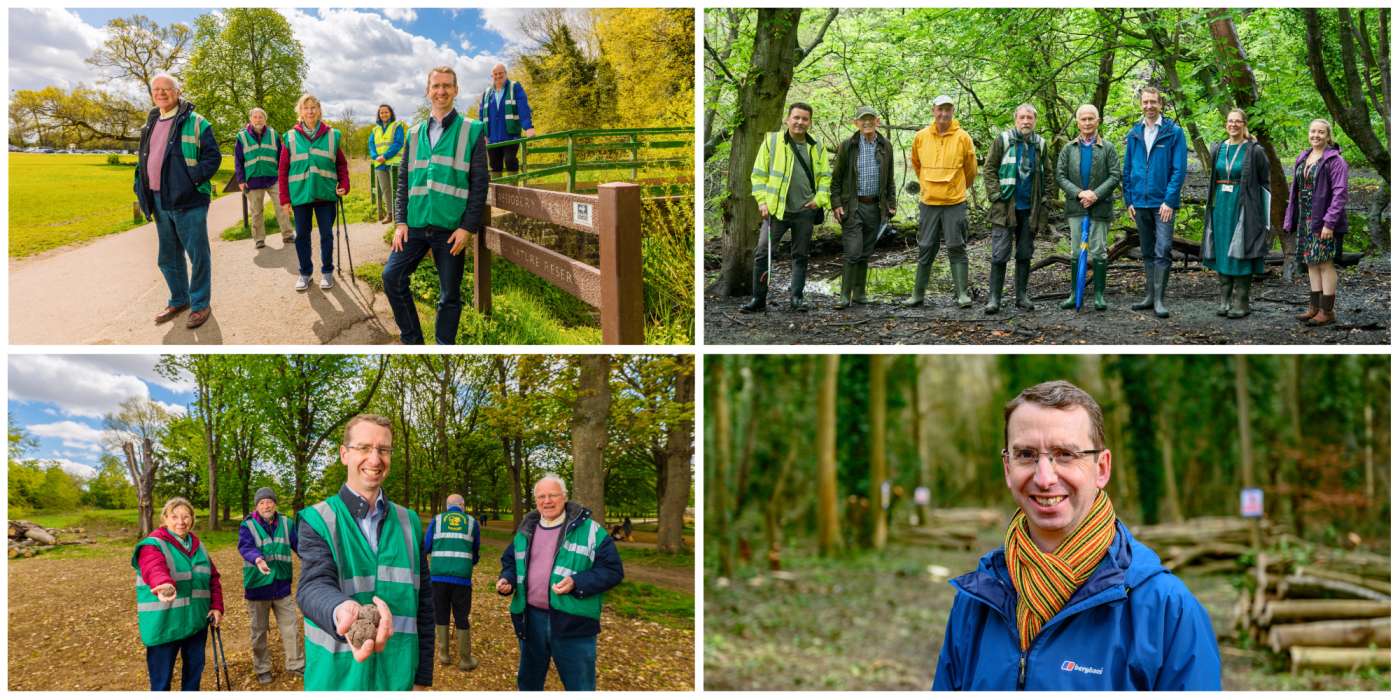 Photos of all the biodiversity projects at Cassiobury Park and Whippendell Wood