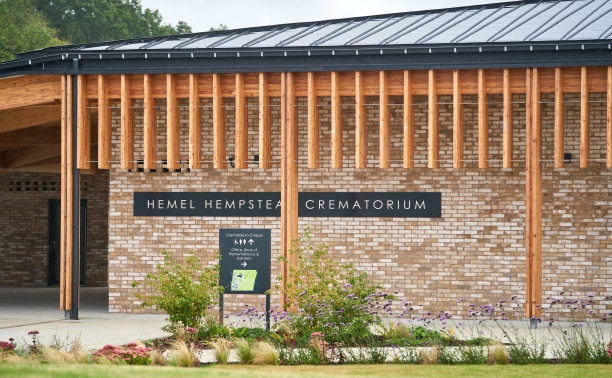 The West Herts Crematorium Joint Committee is pleased to announce that Hemel Hempstead Crematorium has now opened its doors to the public.
The crematorium has been developed by the West Herts Crematorium Joint Committee, made up of representatives from Dacorum, Hertsmere, Three Rivers, St Albans and Watford councils. The facility is a sister-site to the award-winning West Herts Crematorium in Garston - which is also overseen by the Joint Committee - and has been built to provide additional capacity for the west Hertfordshire region.
The chapel, which overlooks a tranquil reflection pond, can seat up to 140 people and sits within extensive grounds next to Dacorum Borough Council's Poppy Fields cemetery. The new site will allow for enhanced quality of service by offering longer service times, ensuring that residents can say goodbye to their loved ones in a more personalised way. It will also provide a complementary service to the Garston site, increasing the choice available to residents and reducing waiting times in peak periods.
The Joint Committee representatives marked the official opening on Monday 18 September, when they were able to see the finished facility and tour the whole site.
Deputy Mayor of Watford and West Herts Crematorium Joint Committee Member, Cllr Aga Dychton said: "The new Hemel Hempstead Crematorium stands as a testament to our collective vision and unwavering commitment to provide a special and respectful place where people can say goodbye to their loved-ones. We are immensely proud of this new facility which will serve the local area for generations to come, and is a reflection of our compassion and unity."
Hemel Hempstead Crematorium will operate on the same basis as its Garston counterpart, providing the same high quality service, with funerals running Monday to Saturday.
Visit Hemel Hempstead Crematorium website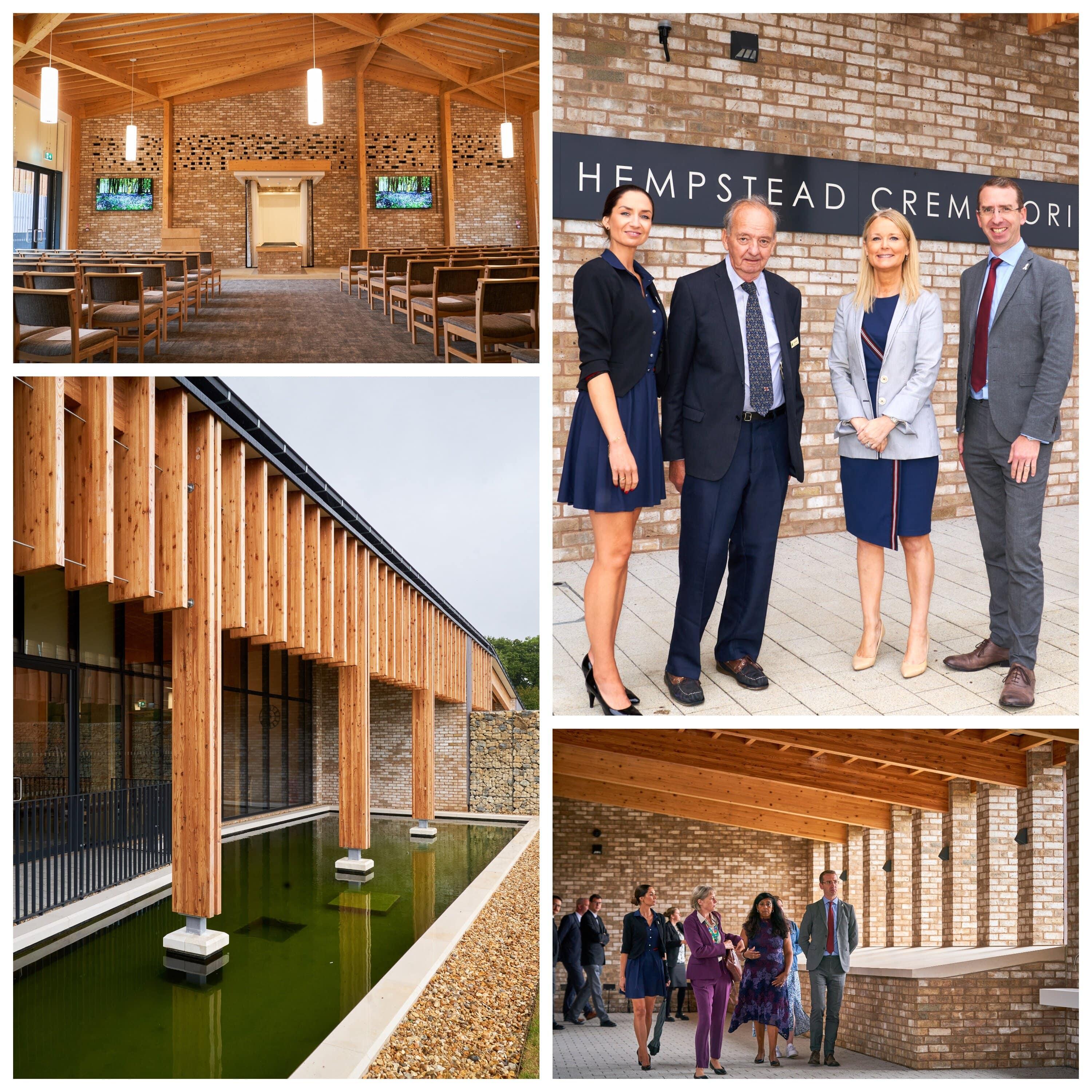 Imagery taken by Simon Jacobs Photography