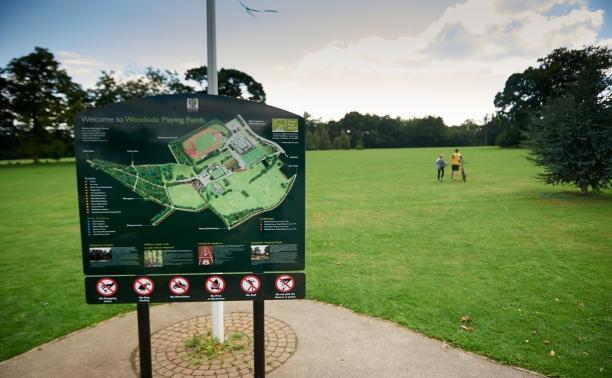 To ensure the safety of residents and visitors to Woodside Playing Fields, the council is undertaking a full limb reduction/removal of all branches of a diseased cedar tree near to the play area...
These magnificent trees are known for their stunning appearance, but unfortunately are notoriously brittle and prone to limb failure, especially as they age. This can be very dangerous, with large parts of the tree at risk of unexpectedly falling and causing harm to people and property.
Given these concerns along with damage being done to the tree by disease, the full reduction of the cedar tree is set to take place on 4 October. The process involves carefully and systematically removing a significant portion of the tree while retaining the main trunk as a standing monolith.
The standing monolith will not only act as a tribute to this beautiful tree, but the deadwood will also create a valuable habitat for local wildlife. In keeping with our commitment to the environment, a new tree will be planted to replace the cedar, ensuring that the tradition of enjoying beautiful trees at Woodside Playing Fields endures for generations to come.
Elected Mayor of Watford, Peter Taylor, said: "It's always sad to see trees coming to the end of their life, but the safety of residents is our number one priority. I'm delighted that we are able to leave a monolith in place where wildlife can thrive and I look forward to planting a new tree to add to Woodside's lovely landscaping to replace the cedar tree.

"Tree management and tree planting is a big part of our Environmental Strategy, and since becoming Mayor I'm proud to have overseen the planting of thousands of trees across Watford. We've committed to planting 20,000 trees across the town by 2026 and we are well on our way to achieving that target."