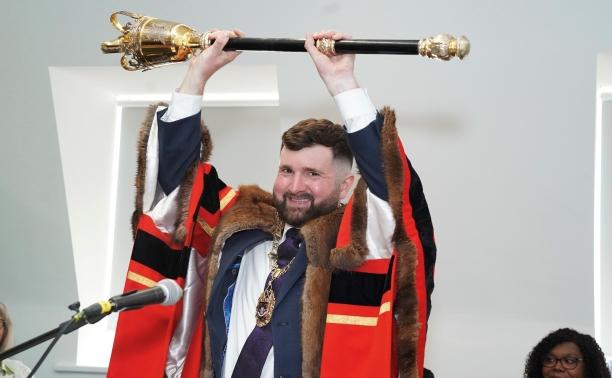 Watford Borough Council have announced Councillor Simon Feldman as its new Chairman, with Councillor Dawn Allen-Williamson as Vice-Chairman, at the Annual Council meeting on Tuesday 23 May...
Councillor Simon Feldman, who represents the Stanborough ward, has lived in Watford since 2014 and was elected as a councillor in 2021. This role has enabled him to participate in more volunteering, events, and work-related activities.
Since moving to the area, he has developed a love for the town which he considers home, and his first involvement with the community in Watford began with his volunteer work at New Hope. It was during this time that he was able to see first-hand the town's caring and supportive nature.
Before becoming a Watfordian and being elected, Harrow-born Simon regularly visited the town during his younger years for leisure activities, such as going to Cassiobury Park and the Harlequin Shopping Centre.
Since the age of 16, he has worked for London Underground, starting as an apprentice signaller and currently serving as Service Controller for multiple lines. He also ran an events business that catered to his passion for music and DJ-ing and served as a presenter on Watford's Vibe FM radio station.
The new Chairman has chosen Hertfordshire Mind as his charity for the year, as they provide crucial mental health support to residents of Watford and the county. He intends to promote mental health awareness and raise funds for Hertfordshire Mind to provide support to those in need. His goal is to create a mental health-friendly town that offers help and support to anyone who needs it, regardless of their challenges or conditions.
Chairman of the Council, Simon Feldman, said: "After going through two mental health breakdowns in my own life, I know how hard it is to get up again, find the support you need, and the challenges faced in getting help when you need it.
"With the fallout from the pandemic and the cost-of-living crisis, more and more people are facing challenges every day that can become overwhelming, and all seem too much. Access to help can be a hurdle, but there is light at the end of the tunnel, and I want us as a town to support those in need and be there for each other."
"It is a privilege to have been elected as Chairman of Watford Borough Council, and I am delighted to wear the chains knowing my fellow Councillors put their trust in me. I am proud to represent the town of Watford and I will work with my fellow councillors, the whole community and my chosen charity to advocate and highlight the very best of Watford"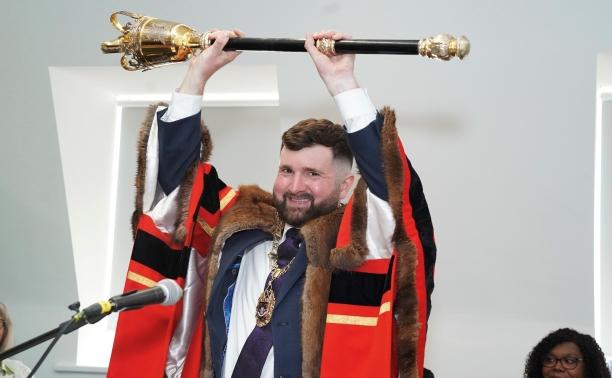 Vice-Chairman, Councillor Dawn Allen-Williamson said: "I am delighted to have been chosen to be Vice-Chairman of Watford Borough Council for the coming year. I look forward to undertaking the civic representation of the Borough during the next twelve months and visiting as many local community organisations as I can."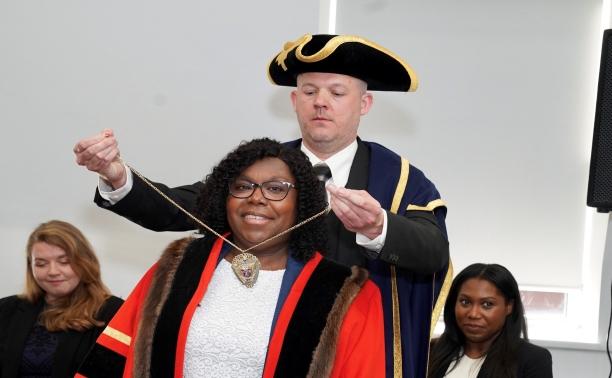 Elected Mayor of Watford Peter Taylor said: "It's great to see Simon and Dawn take on these roles as the civic face of the council. They will be able to visit the many and varied community organisations with which Watford is blessed – and recognise the enormous contribution which they make to the health and well-being of the town.
"It's the volunteers of these organisations, supported in varying degrees by paid staff, who are at the heart of their activities. The commitment and dedication of these volunteers never ceases to amaze me. I am sure both Simon and Dawn will continue to show the volunteers our appreciation for everything they do for our community."
Simon will be carrying out fundraising events throughout the year including bike rides, walks and the yearly Santa collection. The Chairman wants any local businesses or groups that want to talk about mental health, get involved and help with fundraising to contact him at chairman@watford.gov.uk.