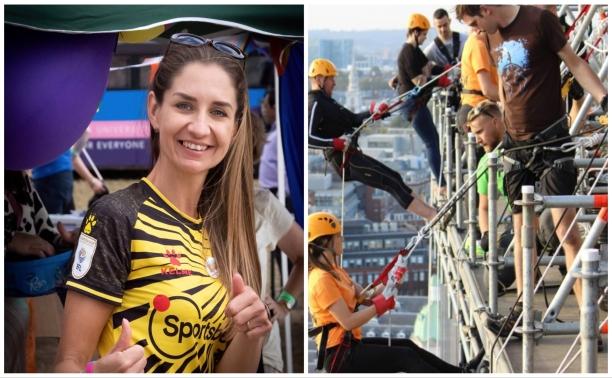 The Deputy Mayor of Watford, Councillor Aga Dychton has pledged her support for One YMCA by taking part in their fundraising Abseil Challenge...
The event, which is taking place on Saturday 10 June 2023, will see the participants abseiling down 10 floors of One YMCA's iconic Charter House building in a thrilling display of bravery to support the charity that works tirelessly to help individuals and families in need across Watford and the surrounding area.
By taking part in the charity abseil, Councillor Dychton aims to use her role as Deputy Mayor, Portfolio Holder for Community, and Councillor for Central Ward, to generate both awareness and vital funds to boost One YMCA's important work in Watford and hopes to inspire others get involved.
Through their various programs and services, One YMCA supports some of the town's most vulnerable people, providing safe housing options and opportunities for young people from apprentices to work experience and childcare to youthwork.
Speaking of her fundraising, Councillor Dychton said: "I am thrilled to be part of this fantastic event and to raise funds for such a worthy cause and to help make a positive difference in the lives of those who need it most. One YMCA plays an invaluable role in our community, providing support and opportunities to those who need it most. I encourage everyone to come forward, sponsor participants, and contribute to the incredible work that One YMCA undertakes every day."
To support Deputy Mayor Aga Dychton's fundraising efforts for One YMCA, donations can be made via the dedicated online fundraising page at justgiving.com/page/abseil-challenge-aga. Every contribution, no matter the size, will make a tangible impact and help transform lives within the community.