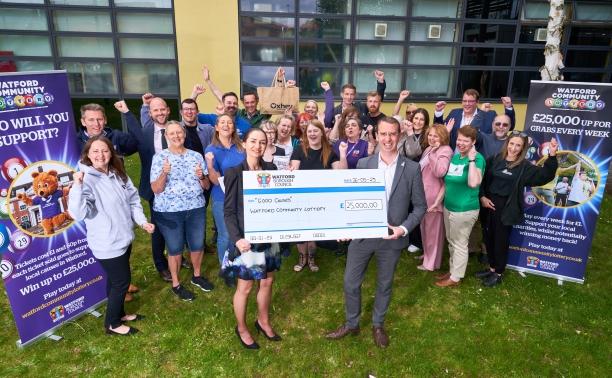 Watford Community Lottery is an exciting weekly lottery that raises money for good causes in the town. Find out more below...
Local charities and good causes gathered at West Herts College this week (Tuesday 16 May) to celebrate the upcoming launch of the Watford Community Lottery, which will give people the chance to win prizes of up to £25,000 and help raise some funds for good causes in the town.
The event was attended by representatives from local charities and organisations, who were eager to show their support for the weekly lottery. Over 20 charities and good causes signed up to benefit from the lottery on the day, including Cathartic C.I.C and Home-Start Watford, and more are expected to join in the coming weeks. It will support their fundraising efforts by giving them 60% of ticket sales.
Managed by lottery provider Gatherwell on behalf of Watford Borough Council, organisations wanting to sign up to the scheme can do so by visiting www.watfordcommunitylottery.co.uk. There is no limit on number of causes that can join, nor the deadline on when they can join. Each good cause will be given its own page on the website to direct their supporters to.
Elected Mayor of Watford, Peter Taylor, said: "The Watford Community Lottery is an excellent way for the community to come together and support local charities and good causes. We are thrilled to see so many organisations already signed up to benefit from the lottery, and we hope that even more will join us in the coming weeks.

"Watford has many charities doing important work in our community, so I want to do everything I can to support their work. This is one more way we can help to fund their activities. Players also have the chance to win cash prizes of up to £25,000, whilst supporting the good cause of their choice. It's a win-win situation!"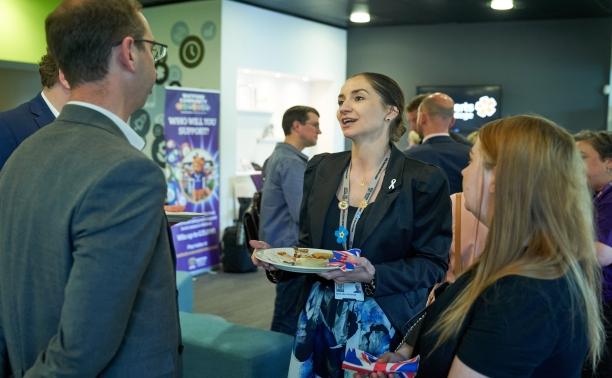 Cathartic C.I.C.'s founders and directors, Maria Todesco and Nicky Day, said: "We are delighted to be a part of the Watford Community Lottery, and grateful for the opportunity to benefit from this fantastic initiative. The funds raised through the lottery will help us to continue our important work in the town and make a real difference to the lives of those we support."
The ticket sales for the lottery are set to open on 6 June, with the launch of the first draw on 24 June. Tickets will cost just £1, and players have a one in 50 chance of winning a prize, ranging from the £25,000 jackpot to £1,000, £250, £25 or three free lottery tickets. Those who participate in the first draw will also be in with a chance of winning a £250 Watford Gift Card Voucher.
Players can choose which charity they would like to support when they buy their ticket, or they can choose to support the Watford Community Fund, which will distribute funds to charities in the area.
To get involved, simply visit the Watford Community Lottery website at www.watfordcommunitylottery.co.uk and register your details.