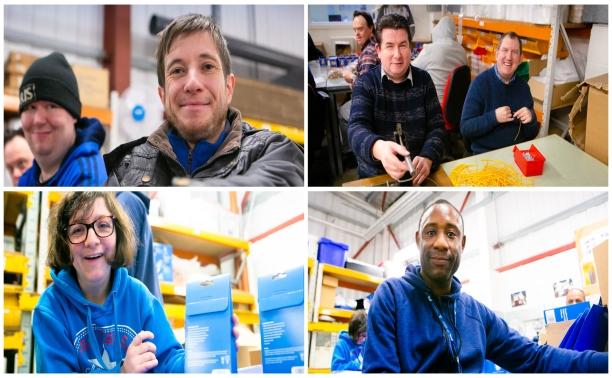 Watford Workshop has been awarded £15,000 from the Neighbourhood Grant via Watford Borough Council to replace their toilet and washroom facilities, which have been in use for over twenty years...
The charity has been providing employment, training, and support for people with disabilities and learning difficulties for almost 60 years. Thanks to the funding, the installation of new gents, ladies, and disabled toilet facilities – which are well in need of replacement – will support the service users with their specific needs.
To help service users also develop vocational skills, the Workshop also benefitted from support from the council via the donation of an old changing room, which was going to waste in one of Watford's parks. It was refurbished to become a training facility in the form of a classroom for formal learning and a "flat" where service users learn to cook, use appliances, and gain confidence for independent living.
Linda McIntyre, CEO at Watford Workshop said: "We are grateful to receive this grant from the council, which will enable us to improve our toilet and washroom facilities for our service users and staff. Our facilities have been in use for over 20 years and need replacement. We are committed to providing our clients with a safe and comfortable working environment, and this grant will help us achieve that goal."
Elected Mayor of Watford, Peter Taylor, said: "Watford Workshop has been an integral part of our community for many years, providing employment and training opportunities for people with disabilities and learning difficulties. The Neighbourhood Grant scheme is one of the ways we are supporting community organisations such as Watford Workshop. I am delighted that they have been awarded this grant to improve their facilities and continue their great work."
The next round of funding for the Neighbourhood Grant will be in open for applications again in summer 2023, however, you can email NCIL@watford.gov.uk if you want to find out more in advance. To read more about the projects, please visit watfordneighbourhoodgrant.commonplace.is.