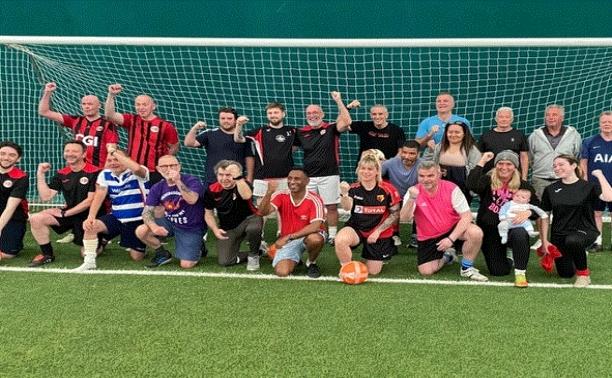 If you are interested in playing football, making new friends and sharing common experiences with others who have Parkinson's, read on...
Fighting Fit Football hold regular indoor training sessions and small group matches for people with Parkinson's disease.
They are a friendly and supportive community team whose aim is to encourage people to play football irrespective of their ability. They offer both 5/7 a-side and walking football. It doesn't matter whether you play regularly or used to play in the past, are a newbie or just fancy a kick about, everyone is welcome to play.
Although players are likely to be predominantly from the more active and / or younger members of the Parkinson's community, there is no age limit and both men and women are welcome.
They are now offering daytime sessions (12:30pm to 1:30pm at Woodside Leisure Centre) on Friday's from 14 April, as well as their usual Monday evenings (8.15pm to 9.45pm at Watford Football Club Training Ground).
Find out more on Fighting Fit Football's website.