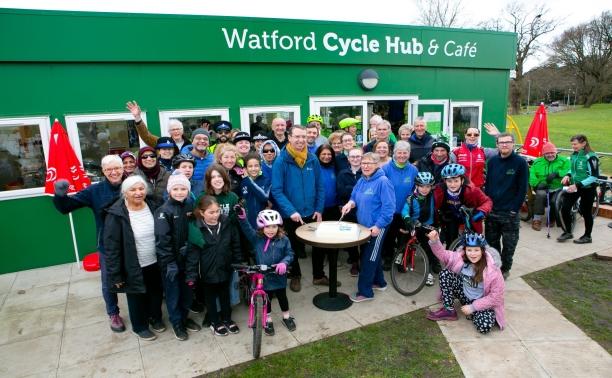 Cyclists across Hertfordshire headed towards Watford Cycle Hub on 11 March to celebrate the organisation's 10th birthday...
Watford Cycle Hub, a community-focused cycling organization, celebrated its tenth anniversary last weekend (11 March), and to mark this milestone, an event took place at King George V Playing Fields which hundreds of people attended.
To celebrate this special year, there was a fun day from 11am to 4pm, which included group rides, obstacle course, bike health checks, tyre tube challenge and various stalls of information about cycling. The Cycle Hub also launched its Spring Commit to Ride challenge which invited people to pledge to pedal 10, 25 or 50 miles each month in March, April and May.
Set up 10 years ago, over the last decade Watford Cycle Hub have provided a space where people adults and children can learn how to ride and also the benefits of cycling, have their bikes maintained and repaired, and explore the local area on two wheels.
Over the years, it has grown in size and influence, becoming a trusted source of information and support for all things cycling-related. They are also part of Cycling Without Age with Watford Borough Council, which regularly offers free Trishaw rides to elderly people and people with disabilities.
Under the guidance of its founder Kate Jenkins, Watford Cycle Hub have gone from strength to strength over the last decade, with Watford Borough Council supporting a specially designed cycling facility, expanding its core services to the community. The new building includes a community café and social space along with workshop for repairs and the reconditioning of donated bikes.
To complement the new building, a learn-to-ride facility was also built by the council nearby at King George V Playing Fields, to help more children to travel by bike safely and confidently. It includes miniature roadways, traffic signs, markings and a model electric charging point, to help educate how to cycle on today's roads.
Elected Mayor of Watford, Peter Taylor, said: "The anniversary celebrations highlighted the Cycle Hub's contributions to the local community over the past ten years. The welcoming and growing community that Kate and the team have created at the cycle hub is inspirational.

"We are proud to have worked with the Cycle Hub right from its creation. It has been a leader in promoting sustainable transport and encouraging more people to cycle for everyday journeys. The cycle hub's involvement in a range of initiatives to improve local cycling infrastructure and make the roads safer for cyclists has also been invaluable for Watford and across Hertfordshire."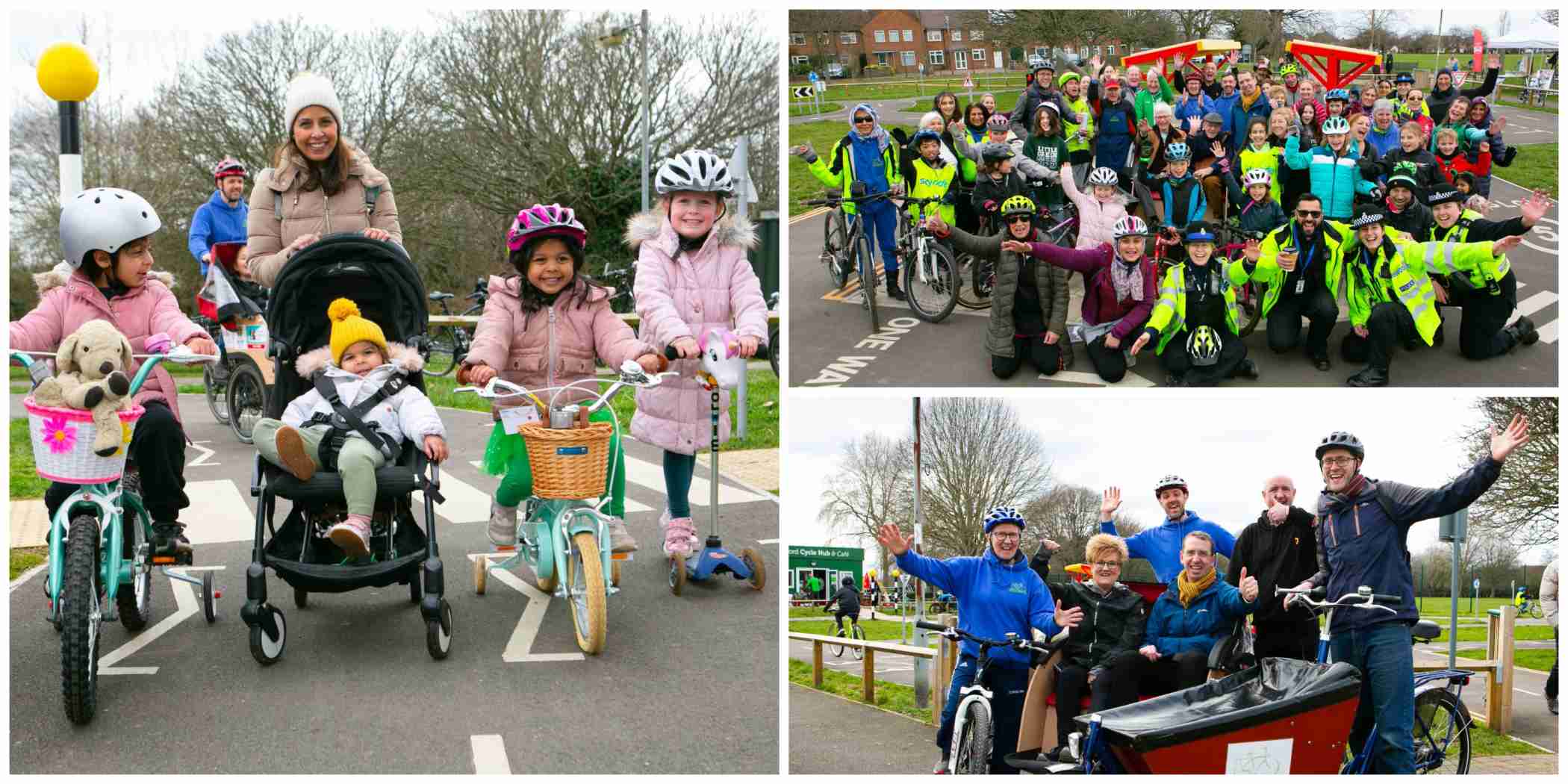 Kate Jenkins, founder of Watford Cycle Hub, said: "We are thrilled to be celebrating our tenth anniversary this year. Over the past decade, we have worked tirelessly to promote cycling as a healthy and sustainable means of transport, and we are proud of the impact we have had on the local community and further afield. We look forward to continuing to inspire and empower people to cycle, and to make Watford a more cycle-friendly town."
Last year, in recognition of her work, Kate was included in Cycling UK's annual 100 Women in Cycling awards, a list now in its sixth year celebrating inspirational women who empower others to get in the saddle and making cycling more accessible for all in Watford. For more information on upcoming courses, please visit watfordcyclehub.org.uk