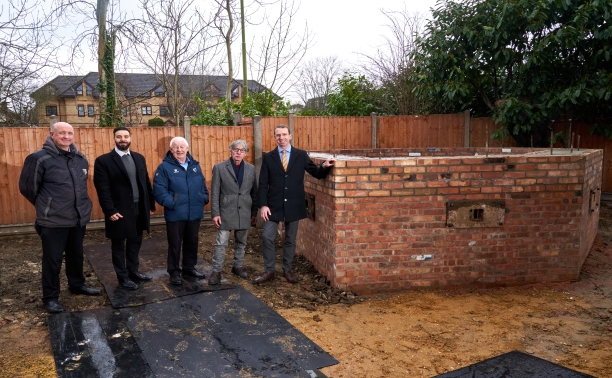 The restoration of one of Watford's three World War Two 'Pillboxes', a historic landmark located in Garston is nearly complete, thanks to the efforts of the council and Architect, Kevin O'Callaghan...
The pillbox, which dates back to 1940, was constructed during the early stages of the Second World War, as part of a network of strong point defences known as the Outer London Stop Line. However, over the years, the pillbox had fallen into disrepair and was at risk of being lost forever.
To prevent this from happening, the council and local architect Kevin O'Callaghan, launched a restoration project to repair and preserve the pillbox. The concrete roofing and top section of brickwork had structural, health and safety issues, so this section of the works involved a complete overhaul in order to preserve the pillbox.
The restoration team also took care to ensure that the pillbox's historical integrity was maintained throughout the project, using traditional materials and techniques where possible to preserve the structure's authenticity.
During the war years, High Elms Manor, which is located in Garston, was heavily defended with "pill" boxes and fortified trenches and three large air raid shelters were built, however there seems to be no record of occupation by presumably one of the services during this period.
Elected Mayor of Watford, Peter Taylor, said: "Thanks to the hard work of everyone involved, the Garston Pillbox has been restored to its former glory and can now be enjoyed by future generations. The restored pillbox is a testament to the community's dedication to preserving its history and heritage."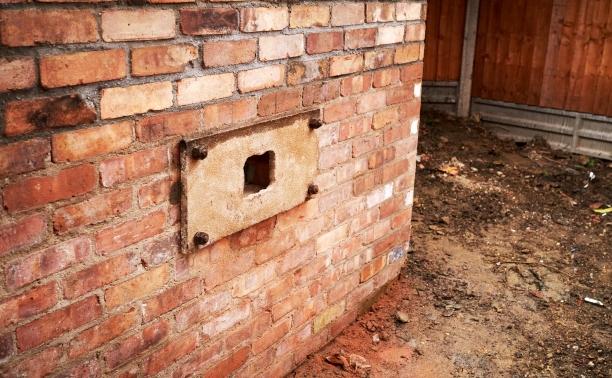 Cllr Tim Williams, Portfolio Holder for Streets and Parks, said: "The Garston Pill Box, is an important historic structure, and it's great it has been restored to its original condition, so it can be shared and enjoyed by the public.

"As with a lot of things it had fallen into disrepair over the years, with much of the brick work removed, metalwork falling off and invasive weeds causing it to break apart. Fortunately, the foundations and lower courses were still there and the project focused on putting it back to the way it was in 1940.

"Watford played an important role in both the two World Wars given the town's proximity to training camps and transport links and as such has many interesting military artefacts and structures, and it's vital for the town's heritage that we protect them."
For more information on Watford's history and its role in the two World Wars, please visit watfordmuseum.org.uk.