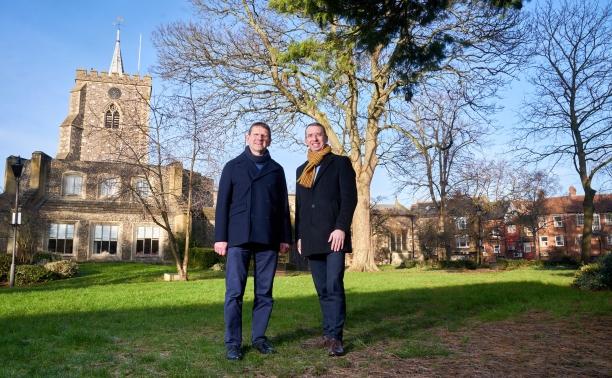 Following the closure of New Hope's Community Market Garden, also known as the Garden of Remembrance, a new space has been provided at St Mary's Church...
Local homelessness support charity New Hope have received £3,111 from Watford Borough Council's Neighbourhood Grant, for a new memorial garden in St Mary's Church, to provide a peaceful area of reflection for people with experiences of homelessness and loss.
The new memorial garden will feature a bench that is hard mounted to the paving and hand carved stone sculpture. It will provide a community space for past and present New Hope staff, volunteers, residents, service users, and members of the public to commemorate the lives of those who have been lost or to simply enjoy a quiet, beautiful place to rest.
Elected Mayor of Watford, Peter Taylor, said: "No one should have to sleep rough, and it's sad that we need support services like the amazing ones that New Hope provide. We are doing all we can to tackle homelessness in Watford, and projects like these help ensure that those sleeping rough are not forgotten.

"The central location of the memorial garden in the town centre ensures that it will be well-used and appreciated by those visiting the area. The community space at St Mary's Church will be enhanced with additional public seating, a unique carved-stone sculpture, and fruit trees, making it a welcoming destination for all, including those who just want a quiet, beautiful place to rest and remember."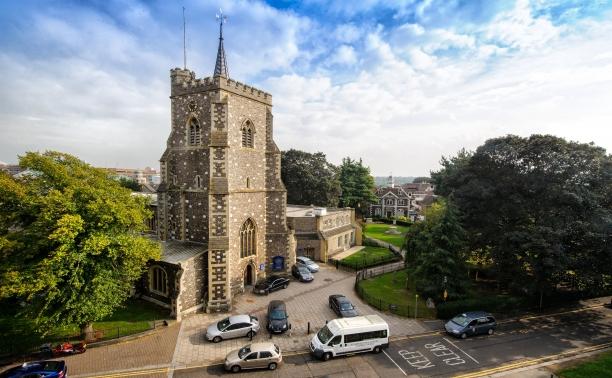 Chief Executive Officer of New Hope, Matthew Heasman, said: "The Garden of Remembrance will be located in the grounds of the location where New Hope's story began, providing a pleasant and peaceful environment for all who visit. We hope that this new memorial garden will provide a meaningful and comforting space for reflection and remembrance for all members of the community."
The next round of funding for the Neighbourhood Grant will be in open for applications around summer/autumn time, however, you can email NCIL@watford.gov.uk if you want to find out more in advance. To read more about the projects, please visit watfordneighbourhoodgrant.commonplace.is.