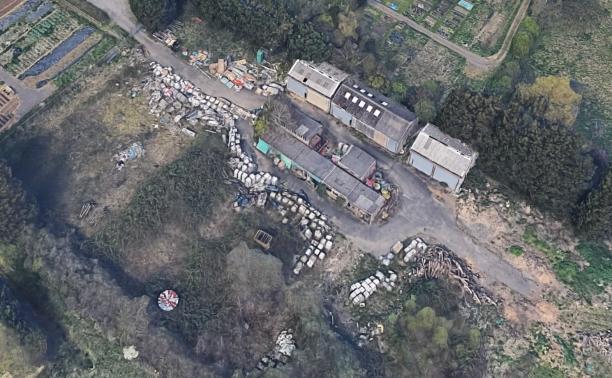 The Paddock Road depot is set to benefit from a range of improvements...
The Paddock Road depot is set to benefit from a range of improvements to create a safer and fit-for-purpose storage facility for Watford Borough Council, with the site also benefitting from enhancements to the landscape and better security.
The site in Oxhey currently comprises of a mix of garages and sheds, which are in a dilapidated state and have over the years attracted anti-social behaviour and vandalism. The upcoming works will see these buildings knocked down, as well as the removal of waste and unwanted materials.
It will continue to be used to meet the storage needs for highways, public realms and parks projects material for many years to come. The removal of the buildings will allow the compound to be rationalised with improved access to materials for maintenance and construction work.
The planned work is expected to deliver environmental and social benefits for the local area through removal of the unsightly and unsafe buildings, with improved security and improvement in the general appearance of the site.
An ecologically sensitive site, parts of Paddock Road have a significant great crested newt and invertebrate population, so fencing will be constructed to separate off the work site from sections of ecological value. A licenced ecologist will also provide advice on best practice methods for the site crew, and oversight to ensure works are carried out in accordance with completed ecology reports.
Elected Mayor of Watford, Peter Taylor, said: "The main focus of the project is to address the health and safety, and anti-social activity risks posed by the old, dilapidated building structures and services. This will involve the removal of any unwanted or waste materials and general cleaning up of the site.

The work will also make security improvements, improve the way in which our materials are stored and managed, and make sure that the work on site protects the important local ecology."
During and after the works, the existing access from Upper Paddock Road through the allotments will be used, to ensure there will be no additional vehicle traffic resulting from the redevelopment.
The site works will be led by Beecroft Demolition Ltd and they plan to start work on site in late January. The duration of work on site is expected to be five to six weeks, with a scheduled completion date of early March.
---
Photo credit
Map data ©2023 Imagery ©2023 , Bluesky, Getmapping plc, Infoterra Ltd & Bluesky, Maxar Technologies, The GeoInformation Group