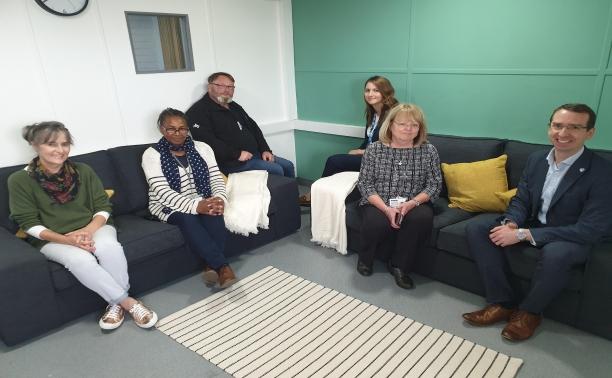 The council have been awarded just under £1.6 million to continue with its existing support programme for rough sleepers...
This will provide further initiatives that help people leave the streets and move forward with their lives in a positive way.
The funding will allow the continuation of outreach work with rough sleepers by local homelessness prevention charity New Hope, and the services at the One YMCA hostel in Charter Place to continue to provide a range of valuable wrap around services to rough sleepers and single homeless people in Watford. This support includes assistance with substance misuse recovery and mental health issues.
Within the town, there are 20 'Housing First' homes, with funding being used to purchase five more to be tenanted by the end of March 2023. These were funded through the government's Next Steps Accommodation Programme and its Rough Sleeping Accommodation to provide accommodation in perpetuity for rough sleepers.
These homes are occupied by people with rough sleeping backgrounds who have tried several times and failed to thrive in the supported accommodation provision. They come with high levels of support to help Housing First residents maintain and sustain their tenancies, until such time as they can manage this themselves.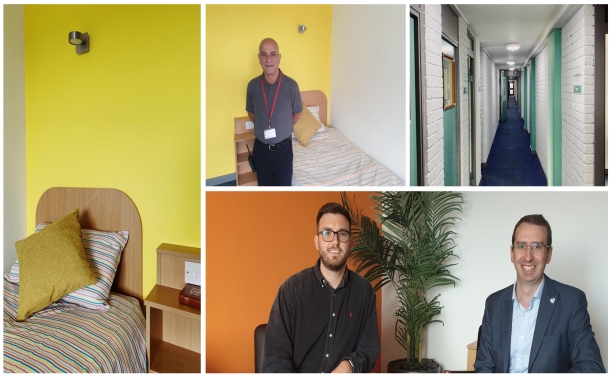 In addition, following the implementation of over 40 bed spaces of medium complex needs accommodation and support created within One YMCA's provision in the last two years, there are now also 11 new units of interim accommodation funded by the government's Next Steps Accommodation Programme.
These new units provide a half-way house between supported accommodation and moving to complete independence in the community either in the private rented sector or with a housing association. Twenty-three more similar units funded by Homes England's Affordable Rent Programme are being added over 2023.

Elected Mayor of Watford, Peter Taylor, with staff at New Hope Haven
Extra resource will also go towards staffing, including council's 'Single Homeless Pathway Co-ordinator' in the town, who will lead on implementation of rough sleeping initiatives provided through this new funding and through the council's Homelessness and Rough Sleeper Strategy 2020-2025 Action Plan.
In addition, there will be a new officer to assist Single Homeless Pathway residents to move on to a home in the private rented sector, and a psychotherapist to work with rough sleepers and Single Homeless Pathway clients to tackle past traumas that may have contributed to their homelessness situation and help with coping strategies for the future.
Elected Mayor of Watford Peter Taylor said: "This is great news for vulnerable people in Watford. No one should have to sleep rough. We are doing all we can to tackle homelessness in Watford. This funding will provide invaluable and life changing support to people experiencing homelessness.

"We are not just providing shelter for those on the street but also making sure we can help them to transform their lives and stay off the streets for good. This has been shown by the success of the 'Housing First' project and the extra funding will really help us to make a difference to people affected by homelessness and rough sleeping in our town."
The success of these initiatives is thanks to the council's Housing Team and members of the Watford Strategic Homelessness Forum. You can read the Homelessness and Rough Sleeper Strategy 2020-2025 at www.watford.gov.uk.