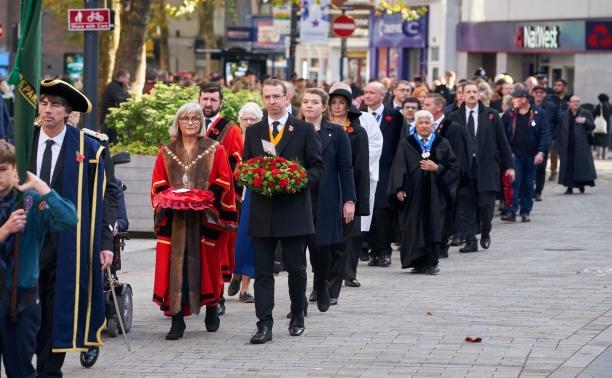 Hundreds came together in the town centre on Remembrance Sunday, to pay their respects to the fallen; lining the streets to support a parade and gathering at the Peace Memorial for two minutes silence
This year's tribute included a parade, which made its return after 50 years and involved hundreds of marchers, led by the Lord Lieutenant of Hertfordshire from St Mary's Church. The marchers include the flag-bearers from the Royal British Legion and local scout groups.
After parading through the town, the large group made their way to Peace Memorial for the two minutes' silence, wreath laying and a service led by Elected Mayor of Watford Peter Taylor and Chairman of the Council, Councillor Amanda Grimston. The event was also supported by the Watford Band, who played the Last Post during the service.
Other organisations to lay wreaths included Croxley British Legion, representatives from each of the emergency services, Gurkha ex-servicemen and the Interfaith Association.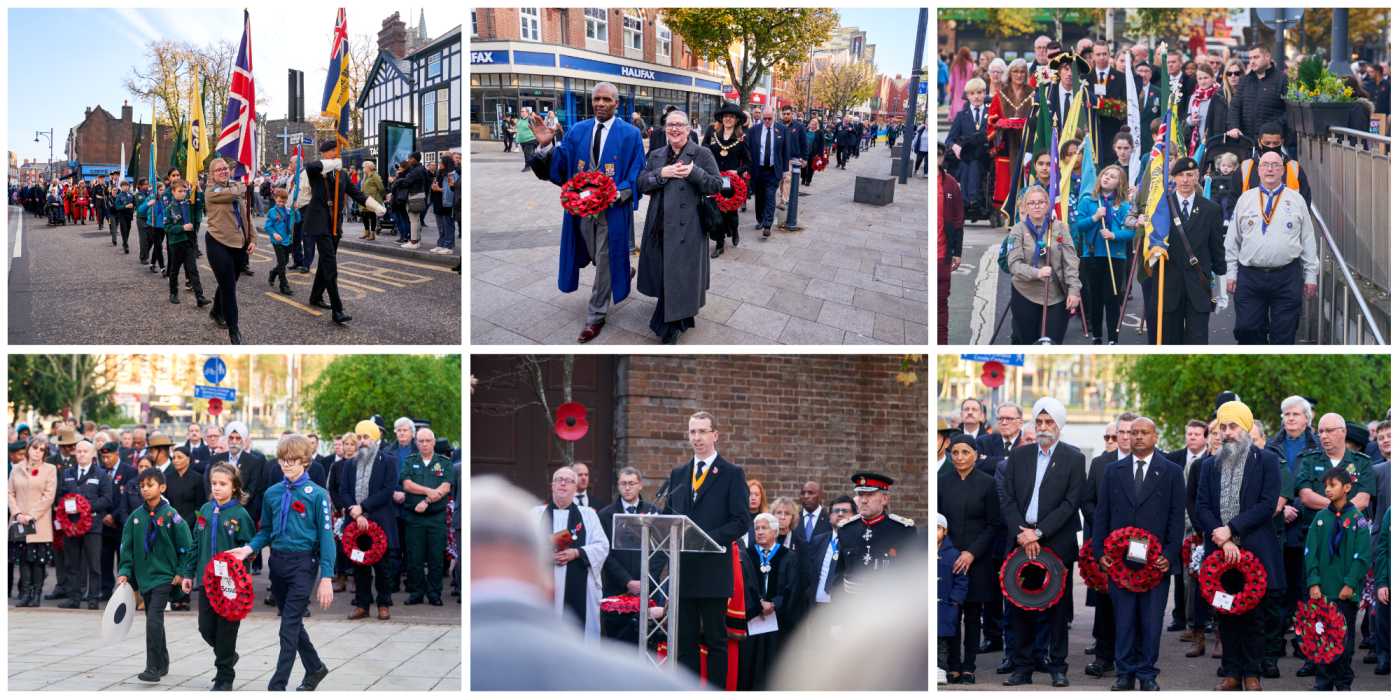 Elected Mayor of Watford, Peter Taylor, said: "It was wonderful to see Watford's diverse community come together to pay tribute to those from across the world who have fought to defend our rights and freedoms in two world wars and other conflicts. It was also a chance to recognise the 40th year since the Falklands War and reflect upon those in Ukraine currently fighting to protect democracy. Thank you to everyone who attended or contributed to the day.

"Our remembrance event, including the first parade in Watford for 50 years, would not have been successful without the Cadet, Guide, Scout and community groups that were involved. It was particularly great to see the number of young people who were taking part to commemorate the service people to whom we owe so much."
For more information, including Watford annual's tribute of silhouette figures of First World War soldiers or 'Tommies' across the town, please visit www.watford.gov.uk.