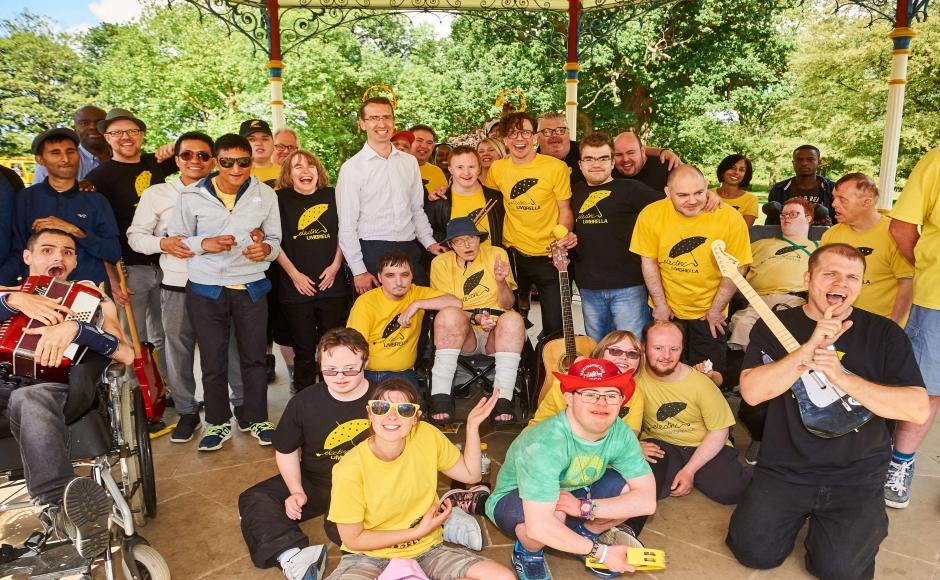 The council announces the return of free live music and dance performances this summer at the town's iconic bandstand in Cassiobury Park...
The bandstand – near The Cha Café and the park's Shepherds Road entrance – will be a focal point for the councils Big Events programme. Every Sunday afternoon, from June to September, there will be a different performance at the bandstand, including the popular music and dance extravaganza Big JiveSwing on Sunday 31 July (12 to 6pm).
Over the summer months, the jam-packed programme of FREE live shows will include everything from jazz to ukulele – and of course, lots of traditional brass bands for park-visitors to enjoy. Other acts include indie rock bands Leech and SymhaTree, Easy Street Swing Band and community choirs.
Watford will also join thousands of towns and cities around the world to celebrate international Make Music Day, the world's largest, annual celebration of music which takes place on Tuesday 21 June 2022 at the Bandstand. Acts will include the Tony Oliver Jazz Band and Anglo-Cuban band the Swanvesta Social Club.
Peter Taylor, Elected Mayor of Watford, said: "Cassiobury has been voted one of the UK's top 10 parks and it's easy to see why when we are able to put on such first-class free shows for our visitors, with excellent local and international performances right here in our own town. Please do visit the bandstand and enjoy some fantastic live performances this summer."
The Big Bandstand is part of the Big Events programme - a series of outdoor events organised by Watford Borough Council and held in the town centre and Cassiobury Park. This year's schedule includes The Big Dance (21 May 2022), Big Centenary Event (4 June 2022), Big Beach (25 July to 7 August 2022), Big Screen (8 to 21 August 2022), Colourscape (20 to 29 August 2022) and Big Sports (10 September 2022).
You can view the full list of Big Bandstand acts and find out more information about the summer events at www.watfordbigevents.co.uk.