Travel with Confidence - assurance mark
The 'Travel with Confidence' mark developed by Watford Borough Council is a sign that the car's driver has gained safety accreditation through completing a tailored programme of support to keep customers and workers safe. This includes everyone having equal access to public transport.
What the mark means
If the mark is displayed it means that the driver and operating company have told us they have taken extra measures to keep you as safe as possible: they have carried out risk assessments on their procedures and they have undergone specialist training to help minimise the risk of infection spread to passengers.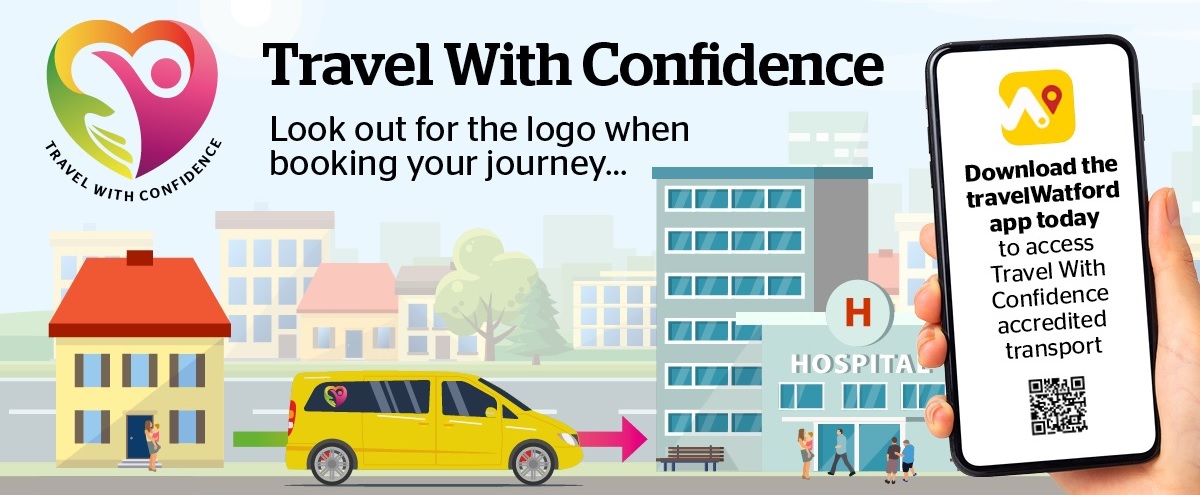 Drivers who display the mark will be expected to demonstrate high levels of cleanliness, infection control and understanding of how to reduce risk to customers. Drivers should be able to explain their individual business risk assessment to you if you ask and they should also explain the ways in which they reduce risk, such as what cleaning products are used and how often.
If you are a business and want to know more about how you can use the Travel With Confidence scheme to improve the safety of staff and customers find out more by signing up to our Travel With Confidence newsletter.