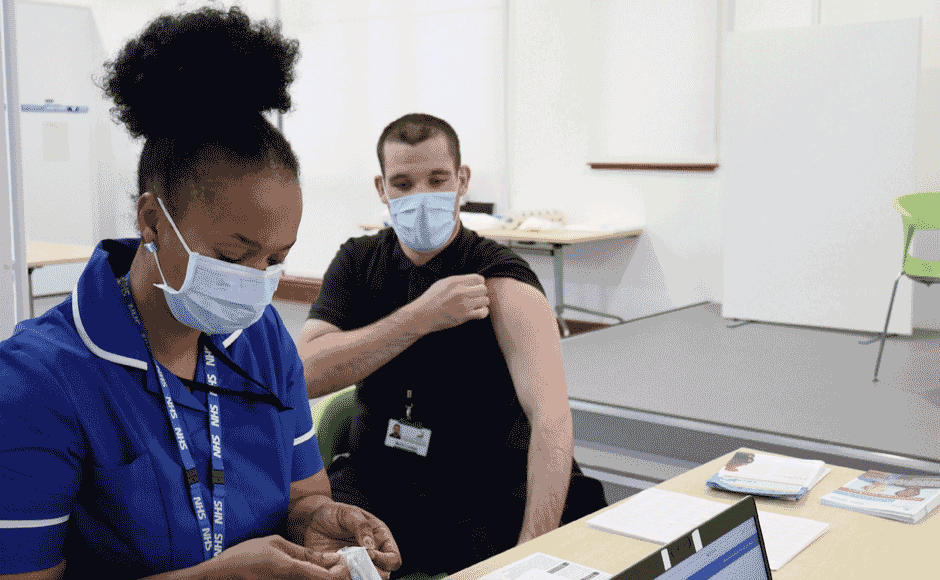 From 10 December, face coverings will be required by law in most indoor public places and on public transport, including taxis.
However, there are some exemptions, you do not have to wear a face covering in hospitality settings such as cafés, restaurants and pubs. This is because it is not practical to keep removing face coverings to eat or drink. See the full list of places where you must wear a face covering
You do not need to wear a face covering in nightclubs or certain other night-time venues, including dance halls and discotheques. This is because it is not recommended that you wear a face covering while exercising or during strenuous physical activity, including dancing.
In indoor settings where a face covering is not legally required, you should still continue to wear a face covering in crowded and enclosed spaces where you may come into contact with other people you do not normally meet.
If you are exempt due to health conditions which include hidden conditions such as anxiety or panic disorders, autism, breathing difficulties, dementia, reduced vision or if you are with someone who relies on lip reading to communicate, please use an exemption card or badge
Additional new measures
This week new rules have been introduced for people travelling in and out of the UK. Government takes decisive action against new COVID-19 variant - GOV.UK (www.gov.uk)
All travellers arriving into the UK will be required to take a polymerase chain reaction (PCR) test by the end of the second day and self isolate until they have received a negative test result. These PCR tests can be purchased from private providers. A number of countries have been added to the red list. UK residents arriving from these countries must isolate in a government-approved hotel for 10 days and take a PCR test on day two and day eight of their stay.
From 13 Dec - people are advised to work from home if they can. Anyone who cannot work from home should continue to travel to their workplace.
From 15 Dec - there will be an introduction of mandatory certification for certain settings. This will mean a requirement to show vaccination status or a recent negative test to enter certain high risk settings.
Vaccines are the best way to protect yourself, friends and family
By boosting your immunity to winter viruses you can enjoy the festive season. Flu and COVID-19 can be both be life-threatening, and spread more easily in winter. If you suffer with a long term health condition you are more at risk, please get your Flu and COVID-19 booster vaccine.