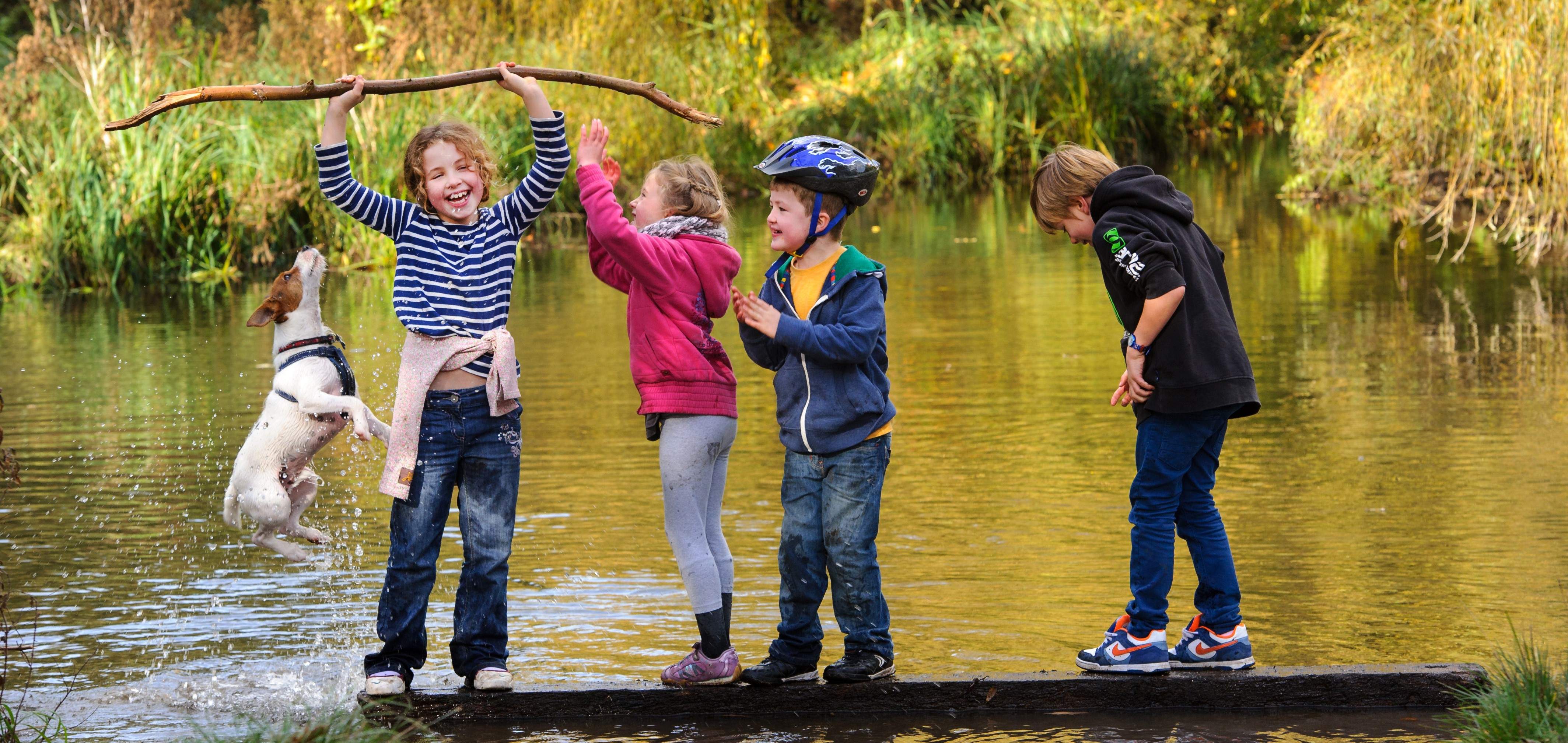 Its official - Cassiobury Park has been voted for by the public as one of the top ten parks in the whole of Britain, with Oxhey Park and Oxhey Activity Park coming in just behind in the Top 20!
Earlier this year, Keep Britain Tidy awarded a record-breaking 2,127 Green Flag Awards to the nation's best-managed parks and green spaces, with Watford Borough Council and Veolia receiving 17 awards in total – a record number in Hertfordshire. However, to find the best of the best, the environmental charity asked the public to vote for their favourite.
This year's poll was completed by over 32,000 people casting their vote to decide on Britain's best loved green and open spaces. Cassiobury Park joins winners from across England, Scotland and Wales who can all claim that they hold a very special place in the hearts of their local communities. Oxhey Park and Oxhey Activity Park were 12th and 14th respectively in the UK.
Elected Mayor of Watford, Peter Taylor at the launch opening of Oxhey Activity Park
Elected Mayor of Watford Peter Taylor said: "Cassiobury is the jewel in Watford's crown – an amazing beauty spot with a lot of history behind it. The park has met the high standards demanded by the Green Flag Award and this recognition is an acknowledgement of the hard work of the teams that make them such great places. It's also great to see Oxhey Park and Oxhey Activity Park recognised as well!"
Nick Graham, Contract Manager Streets, Parks and Open Spaces, at Veolia said: "We are delighted that Cassiobury Park has been named one of the nation's favourite parks. With over 32,000 votes cast in the poll, it is a fantastic achievement for Cassiobury Park to be placed in the top 10 and Oxhey Park and Oxhey Activity Park in the top 20. I'd like to take this opportunity to thank our hard working staff, who work year round to keep Watford's open spaces clean, safe and accessible to all."
Cassiobury Park and Whippendell Wood also received a Green Heritage Site Award this year, in recognition of achieving the required standard in the management and interpretation of a site with local or national historic importance.
To learn more about what makes Cassiobury a top 10 UK park, please visit our parks, sports and leisure pages.