Watford Borough Council has passed plans to renovate Frogmore House and garden.

Published: Friday, 1st December 2017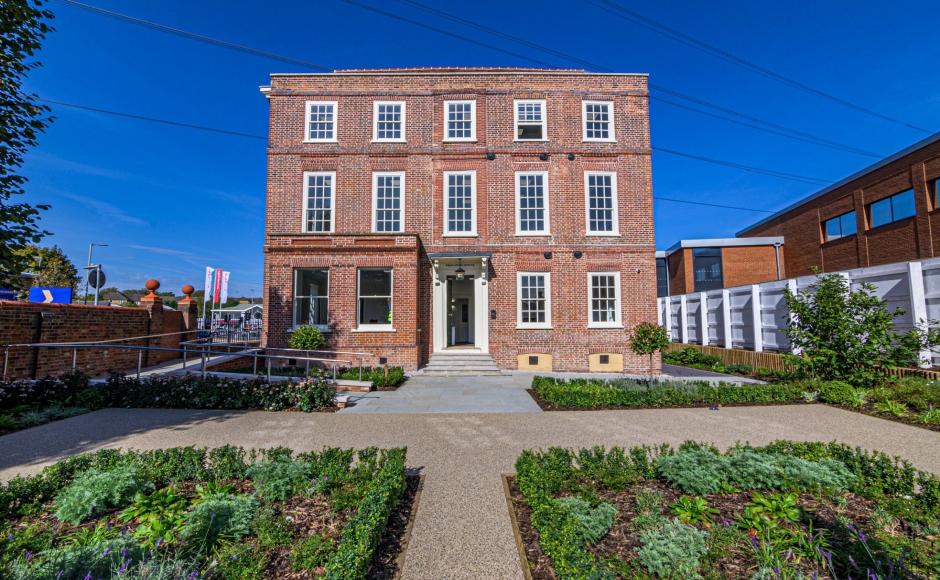 On Wednesday 29 November, Watford Borough Council passed plans to renovate and repair Frogmore House and garden. The property, built in 1716, has been used as residential accommodation throughout the years but fell into disrepair by the 1990s.
The Grade II* listed building (one of only three in Watford), located on Lower High Street, will undergo a full refurbishment and restoration at a cost of £2million to bring it back into active use. The whole of Frogmore House, except the single-storey extension, is being retained and the historical aspect of the building will be preserved. The building, owned by the National Grid, is listed on the national Historic England's 'Heritage at Risk' register and needs urgent renovation and repair to bring it back to its former glory.
Councillor Iain Sharpe, Cabinet member for Regeneration and Development, said: "We are very proud of Watford's heritage and have agreed to these plans to revive a locally loved building. Frogmore House has fallen into disrepair and has remained vacant for a number of years. The property has a lot of history and it is important for us, local residents and the town that the building is preserved. We have welcomed the redevelopment plan to restore Frogmore House and the surrounding area and remove it from the 'Heritage at Risk' register after many years of neglect. "
The proposal will further provide 92 new flats and a new Lidl supermarket, next to the building, providing much-needed new homes and jobs for the town.
As part of the plan, the River Colne embankment will undergo a huge re-profiling. The concrete embankment will be replaced with a landscaped sloped embankment to not only improve the look of the area, but increase the capacity of the river to reduce the flood risk.
Although the gas holder has already been removed, there is a lot of concrete and contaminated land, which poses an environmental threat to the river. A full decontamination of the entire site is planned to protect wildlife and the environment.