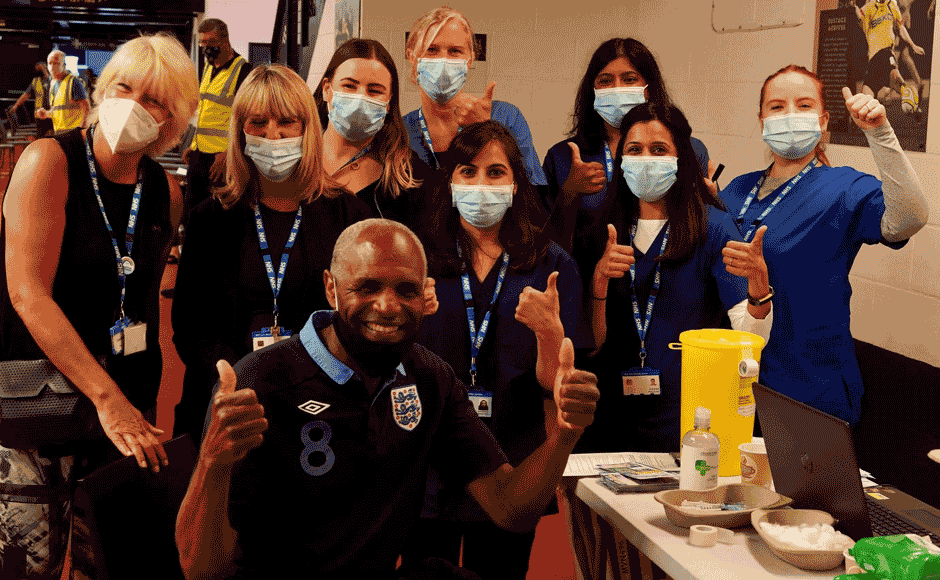 Information on local walk-ins and pop-up clinics can be found below. Please keep checking this page for more updates.
Protect yourself and those around you from serious illness this winter with a Covid vaccination.
Our friendly team of health experts will be at the Pump House on 17 October 2022 administrating free 1st and 2nd doses and boosters. There's no need to book and you can speak to a health professional about your health and wellbeing needs.
Date: 17 October 2022
Location: Pump House Theatre 5-6 Local Board Road, Watford WD17 2JP
Time: 11:00am to 2:00pm ETKA members only, 2:00pm to 6:00pm general public.
View all clinics across Hertfordshire online.
Vaccine helpline
You can call the council vaccine support and advice line on 01923 278 181 for information and directions to local walk-in clinics.The phone line is open all week days.
ArrivaClick service
If you live in the Watford area, you can use the ArrivaClick service to get free transportation to your vaccination appointment. For more information, visit www.travelwatford.com/arrivaclick