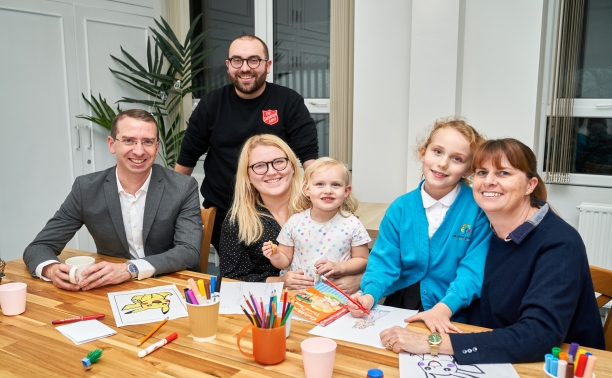 The council, along with local community groups and organisations, have come together to offer support to everyone this winter with 'Welcoming Spaces'.
A series of warm and safe 'Welcoming Spaces' have opened across the town as Watford Borough Council joins forces with local community groups and organisations to offer a helping hand to those who might struggle with energy bills this winter. The 'Welcoming Spaces' will give people the chance to come together, stay warm, enjoy some company and perhaps a cup of tea and a biscuit.

As the cost of living emergency deepens, many residents will be forced to make difficult financial decisions and, in the worse cases, some will be forced to decide if they can afford to heat their home.

Elected Mayor, Peter Taylor said: "This winter is set to be a difficult one for many people. That is why we wanted to create relaxed, warm and welcoming places where people can meet and save money on their heating bills. Watford's Welcoming Spaces are safe and open to all – no matter your situation. You can visit as often as you like and will always be met by a friendly face.

We hope to extend our network so you never need to travel too far, so do keep an eye on our website for updates on new locations. If you're a business or organisation interested in joining, please do get in touch with us for details."

All 'Welcoming Spaces' can receive funding through the Watford Community Fund and will also link into the wider network of Warm Spaces across Hertfordshire – contact communications@watford.gov.uk for details of how to set up a space and apply for funding.
Click here to see our full list of current 'Welcoming Spaces'

Below is the link you can use to support the work going on across Watford to help those who are struggling during the cost of living crisis: