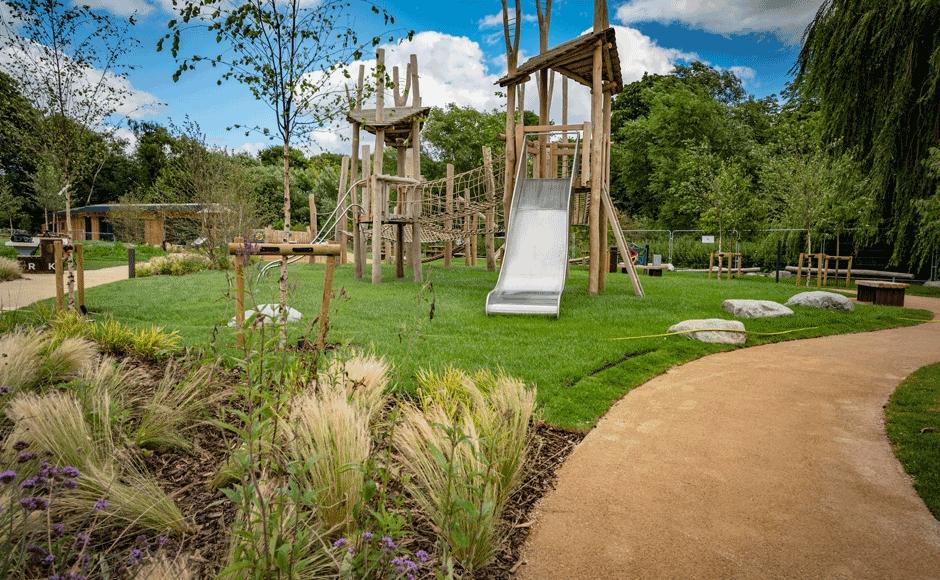 Watford's green spaces have been granted more Green Flag awards than any other district in Hertfordshire for the seventh year running!
In total, 17 parks and open spaces in Watford were awarded Green Flag awards, recognising the work of Watford Borough Council and Veolia to champion these areas and keep them clean and safe for the public's use.
The awards acknowledge areas with the highest possible environmental, maintenance and visitor standards. Cassiobury Park and Cheslyn House and Gardens were also awarded with Green Heritage Site accreditation because of their historic features and standard of conservation.
To provide excellent, safe and attractive green open spaces, the council's investment into the town's parks, has included major projects such as the Cassiobury Park Restoration Project and the creation of the Oxhey Activity Park – which have both been recognised for having some of the best facilities in the country. Both parks were also recognised by Keep Britain Tidy, with Cassiobury Park nominated as one of the top 10 parks in the UK and Oxhey Park in the top 25.
Other key projects have included the adventure playgrounds at Harwoods and Harebreaks, the new play area at Garston Park and an array of new facilities at King George V Playing Fields, including the new Learn-to-Ride track.
Future improvements include the proposals at Woodside Playing Fields, to provide a Sports Village with modern up-to-date facilities for cricket, football and boxing and catering for participants of all ages. The council will also be planting more trees, boosting biodiversity across the town and looking at improvements for Watford's play facilities over the coming years.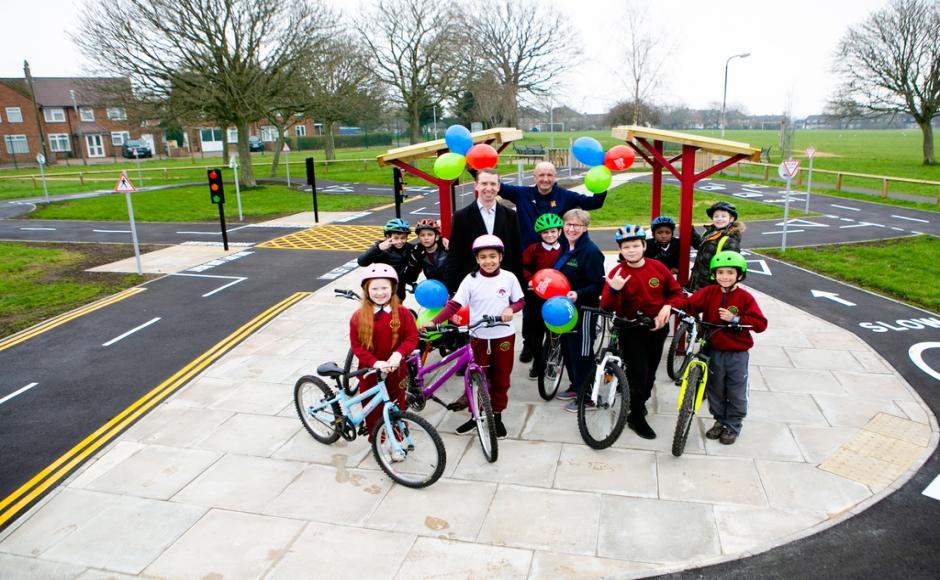 New Learn-to-Ride track at King George V Playing Fields
Elected Mayor of Watford Peter Taylor said: "When I speak to residents, many of them tell me that our fantastic parks and green spaces are one of the things they love most about Watford. That's why I'm pleased that we've got the highest number of green flags in Hertfordshire, and one of the highest in the country. When I was elected, I committed to even more investment to improve our parks, and we continue to make improvements at Oxhey Activity Park, Meriden Park, Woodside Playing Fields and Lea Farm Recreation Ground."
Portfolio Holder for Parks, Cllr Tim Williams, said: "There is strong evidence that parks have a huge impact on people's health and well-being and we are committed to enabling people access to places where they can connect with nature, take exercise and also have fun. I would also like to thank Veolia staff and the 'Friends of' groups who do so much to keep our parks in a good condition."
Darren Harding, Senior Contract Manager at Veolia said: "We are absolutely delighted to have retained the 17 Green Flags. The awards are so important for recognising the value of our parks and green spaces to both biodiversity and people's health and wellbeing. I would like to thank everyone that has contributed to making 2022 another record breaking year for Watford's parks."
The 2022 Green Flag status parks in Watford are: Callowland Recreation Ground, Cassiobury Park, Cheslyn House and Gardens, Garston Park, Goodwood Recreation Ground, Harwoods Recreation Ground, KGV Playing Fields, Lea Farm Rec, North Watford Cemetery, Orchard Park, Oxhey Activity Park, Oxhey Grange/Watford Heath, Oxhey Park, Paddock Road Allotments, St Mary's Churchyard, Waterfields Recreation Ground and Woodside Playing Fields.
This huge success has been achieved thanks to a strong partnership between Watford Borough Council and Veolia. You can find out more at www.watford.gov.uk/parks