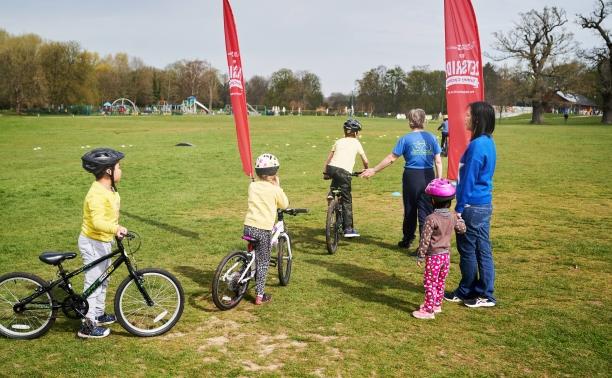 Come along to the taster cycling skills session on 26 July (1.15pm to 4pm)...
With cyclists and walkers recently benefitting from improvements to Cassiobury Park's network of cycleways and footpaths, Watford Borough Council and Watford Cycle Hub are holding a taster cycling skills session on 26 July (1.15pm to 4pm), to ensure safe pathway use for all park-users.
The refurbishment, which was completed this month, included improving signage, repainting markings and fixing surfaces. The works also included the removal of the dividing white line on the path to the Cha Café and making these paths shared use, as well as trialling the installation of a temporary Beryl Bike bay near Daisy's in the Park (also at the park from 11am to 4pm at Cassiobury Park Hub).
To also ensure safe pathway use for all park-users of the award-winning open space which is visited by over two million people, the taster cycling skills session on 26 July (from 1.15pm to 4pm near the Cha Café and Bandstand) will provide practical skills and understanding that people need to travel by bike. This includes reading road signs, recognising hazards and sharing space with pedestrians and road users.
This safe pathway use has been developed in consultation with the Friends of Cassiobury Park to enable consistent shared use around the park for cyclists and walkers, as not all paths previously allowed cycling. This move also follows feedback from park-users who were worried that the previous cycle lanes were not getting used as intended, which caused issues between cyclists and walkers.
There was also concern that giving cyclists' priority via their own separate lane, can also cause bikes to speed and put pedestrians and dog walkers at risk. The removal of the separate pathways will be continually reviewed and cyclists will need to follow the considerate cycling messages.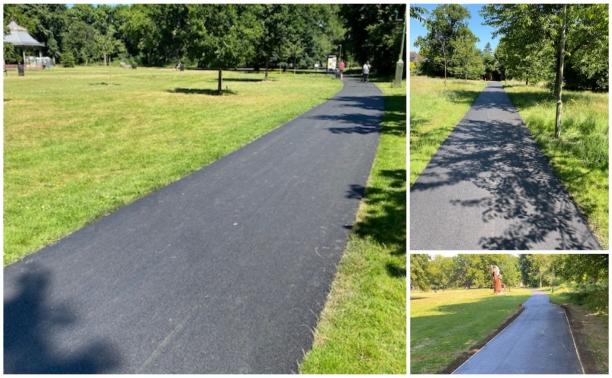 Improvements to Cassiobury Park paths
Elected Mayor of Watford, Peter Taylor, said: "In order to get more people cycling and walking, we must give people the best facilities and training to do so. The works and training courses in Cassiobury Park are all part of keeping the network safe to use for cyclists and pedestrians, but will also hopefully encourage more people to walk and cycle in the long term.
"Projects like this also play an important role in helping people choose a more active way to travel, achieving our net-zero emission target and getting people to enjoy the health, environmental and economic benefits that cycling and walking offers."
Over the next two years, Watford Borough Council and Hertfordshire County Council are also developing a programme of works to improving key cycling and walking routes across the town, such as Wiggenhall Road. This will assist in embedding safe active travel as part of a long-term habit and help residents reap the associated health, air quality and congestion benefits.
To find out more about the courses, please email info@watfordcyclehub.org.uk. You can also download the 'Considerate Cycling' leaflet at www.watford.gov.uk/cassioburypark.