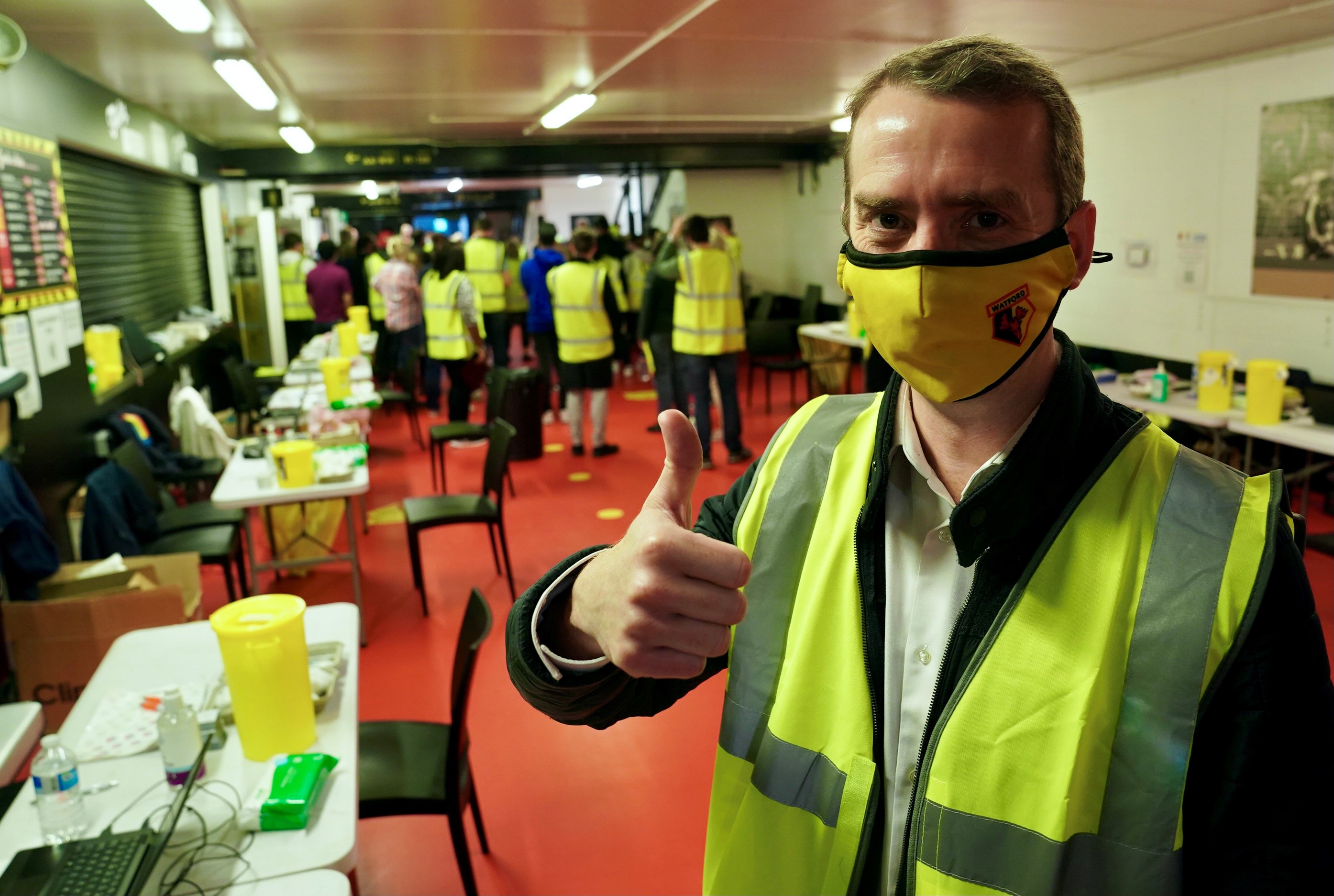 Volunteers Week takes place 1-7 June every year and it is a time to recognise and thank volunteers...
It goes without saying that volunteers have played a key role in the pandemic response. During an exceptionally difficult couple of years, people from all walks of life around the UK have taken the time to volunteer and make a huge difference to their communities – just as they do every year. This is a time for us to come together and thank all volunteers for their invaluable contribution.
Deputy Mayor and Portfolio Holder for Community, Aga Dychton said: "Watford is no ordinary town. Every day I meet extraordinary people, including volunteers, who go the extra mile to help others and support local residents. We have so many people who give up their time for many different really good causes and I am extremely proud of how our town has risen to the challenges of the last few years, including the pandemic and Ukraine crisis. I'd like to thank everyone to volunteers past and present in the town, and would also like to encourage anybody interested in helping others to come along to the Volunteers' Fair at Watford Palace Theatre on 7 June and find out more about the opportunities in the town"
Volunteers Fair
Watford & Three Rivers Trust are hosting their annual Volunteers' Fair at Watford Palace Theatre Tuesday 7 June 2022 between 11:00am – 14:00pm. Over 20 local voluntary organisations have signed up to have a stall at the event and we hope you can come along on the day to meet them and to find out more about the volunteering opportunities they have.
Watford & Three Rivers Trust will be Atria at a kiosk Tuesday 7 June 2022 between 11:00am – 14:00pm recruiting for volunteers.
The trust would also like to encourage people to take the time to recognise volunteers that helped during the last 12 months and to thank those who usually volunteer but have not been able to because of the pandemic.
Sign Up
Volunteering can be fun, but don't take our word for it - in 2019, 93% of volunteers across the UK said they volunteer because it's enjoyable (NCVO 'Time Well Spent' Report).
Anyone searching for volunteering opportunities to meet new people, gain new skills and make a difference in their local communities in Watford and Three Rivers will find the new Golden Volunteer platform simple to use. The user-friendly search options mean that people from any walk of life can find a local cause they are passionate about and a volunteering event or opportunity that suits their availability in a just a few minutes!
Golden Volunteer
There is a wide range of roles available from one-off tree planting to ongoing administrative roles and even Trustee opportunities for those looking to give back to their local community in a different way. Local companies can use the platform to find opportunities to support their Employer Supported Volunteering opportunities for staff too.
If you're interested in volunteering, here's how to get started, Watford & Three Rivers Trust use the Golden Volunteer platform to connect you with volunteering opportunities from across our partner organisations.
For further information, please contact Clare Baars-Gordon, Head of Community Development at W3RT via email clarebaars@w3rt.org or on 07377929842 if you have any additional questions.