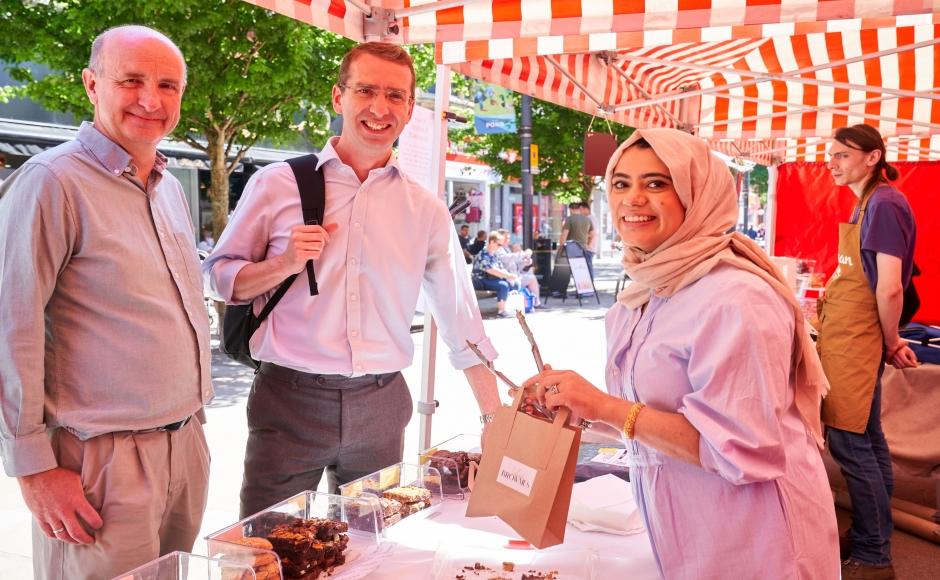 The first Sunday Market focused on new businesses, start-ups, young traders and local and following it's success, the remaining events have been announced...
Shoppers, stall-holders and businesses all enjoyed Watford Market's first ever time trading on a Sunday last month, and following the success of the event, the remaining dates for the summer 'Sunday Markets' have been announced.
The outdoor event – organised by Watford Borough Council and Saunders Markets Limited - attracted a record numbers of traders to the town centre - with crowds to match. Focusing on new businesses, start-ups, young traders and local, more than 17 stalls featured offering a feast of food and drink and great gift ideas for market visitors.
Opening once a month during the summer, the 'Sunday Markets' include new stalls and speciality markets, and from May to September between 10am to 3pm, the other events include:
Food and drink summer festival – 26 June
Antique, collectables and vintage – 24 July
Vegan and green – 21 August
Continental – 18 September
To help you on your hunt for secondhand gems, the Vintage Market will offer an endless array of products that provide a more sustainable way to consume, if you're a fan of up-cycled goods and all things retro. The team at Watford Market are also bringing to the table local produce at a Vegan and Green Market, so you will be able to enjoy a variety of alternative food, produce and products.
Elected Mayor of Watford, Peter Taylor, said: "With the sun shining and the town centre buzzing, it was wonderful to be down at the first ever Sunday Market. It was also great to see all the entrepreneurs and local businesses - who are the heart of our community - take part in the event. We have more Sunday Markets planned and I hope these provide a boost to both existing and new traders, as well as the surrounding shops and venues.
"The market is an important part of the town and I am determined to see it do well. During the recent mayoral election, my manifesto included a commitment to continue to support our charter market and introduce new speciality Sunday Markets. This latest move marks the start of another exciting chapter, following the recent improvements and introduction of new night market events known as 'Market Lates'."
The market which is steeped in history dating back to the 12th century, already opens to the public from Tuesday to Saturday, selling an ever changing mix of goods, produce and street food. For more information, please visit www.watfordmarket.co.uk. You can also follow the dedicated social media channels: facebook.com/watfordtownmarket and instagram.com/watfordtownmarket.