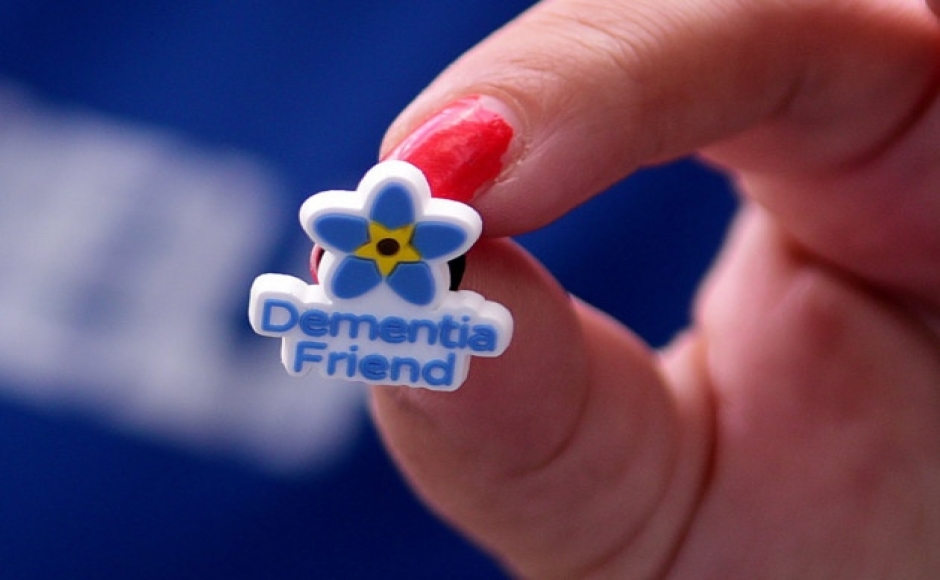 From 16 – 22 May, Watford Borough Council, along with its partner Home Instead Watford, will be joining businesses and organisations across the UK by supporting national Dementia Action Week.
This year's theme is 'Act on Dementia' - encouraging those who are concerned they or a loved one may be experiencing signs of dementia to seek support and guidance. Raising awareness of the condition amongst businesses and residents also remains a key objective of the campaign.
As part of Watford Borough Council's ongoing commitment to make Watford a 'dementia-friendly town', there will be special events, activities and fundraisers aimed at supporting those with dementia, their carers, loved ones and those who want to learn more about the condition.
On Monday 16 May, alongside our partners the Alzheimer's Society, the week will start with Dementia Friends training sessions at Watford Leisure Centre (Central) from 3pm – 5pm. During this free interactive information seminar, attendees will learn how dementia affects a person and what you can do to make a difference to those living with dementia in your community. For more information, please contact Councillor Jenny Pattison on 07515468580.
CathARTic, along with Herts Musical Memories and New Connections, will be hosting a 'Create and Celebrate' arts and crafts session at Watford Museum on Tuesday 17 May, allowing attendees to relax using art as a way to show their creativity and expression.
On Thursday 19 May, there will be a Dementia Party by the Pond at the events space by the Parade at the top of the High Street:
A virtual reality dementia bus will be inviting people to come on board to experience what it's like to live with the condition
Watford Cycle Hub will be there offering free trishaw rides to those living with dementia and their carers
From 11am, BEEE Creative will be performing their Dance Re:Ignite Tour
From 1:30pm, musician Jonathan Stevens will be performing
From 3pm-4pm personal trainer Sam Torabi, recipient of the Mayor's Award 2020, will conduct a fitness session that people of all abilities will be able to enjoy
Dementia support groups will also be on hand to offer support and information on living with dementia
Elected Mayor of Watford, Peter Taylor said "We are passionate about making sure that Watford is a dementia-friendly town all year round, and strives to not only support those living with the condition, but educate others on how they can support their community. This year's theme is very important, as many believe symptoms of dementia are just symptoms of aging, but if you are worried about yourself or concerned for a loved one, you should act on those worries and concerns and get checked."
Councillor Jennifer Pattison said: "Watford Borough Council are committed to making Watford a Dementia Friendly Town. Along with our partners, Home Instead Watford and CathARTic, it is wonderful to be able to raise awareness of the impact of a Dementia Diagnosis to all residents of Watford with the hope of increasing levels of understanding of what it is like to live well with Dementia."
Click here for more information on the events being held for Dementia Action Week.