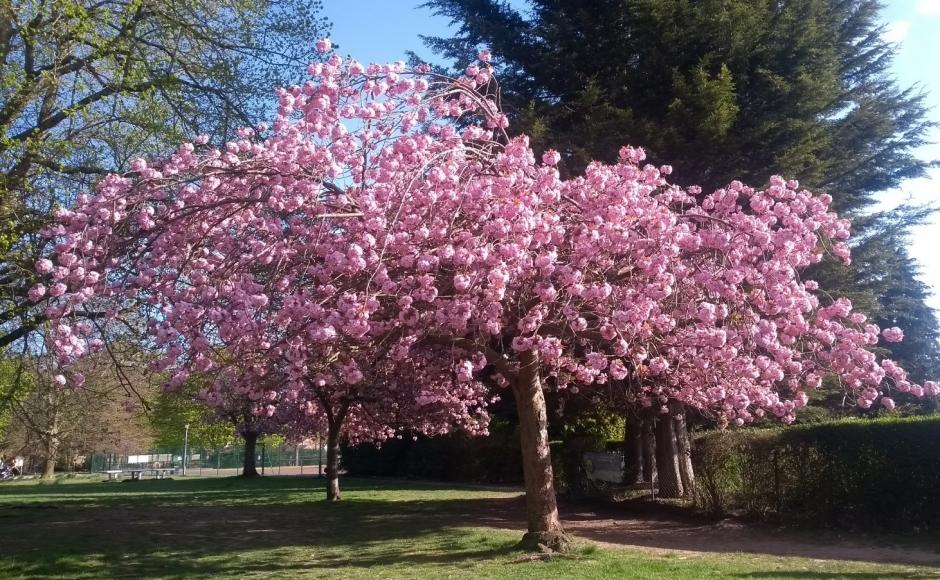 A circle of cherry trees have been planted in Cassiobury Park, to commemorate Watford's experience of COVID-19 and inspire hope for the future.
Elected Mayor of Watford, Peter Taylor, will lead an event to mark the planting of a circle of 18 cherry trees in Cassiobury Park this Saturday (14 May, 11am), which commemorates the town's shared experience of COVID-19 and provides a living symbol of hope and renewal for the community.
The cherry trees, which are known to represent new beginning and revival as well as life being beautiful but fleeting, are planted around the much-loved bandstand, forming a 'Ring of Reflection' for the town and visitors to the Park.
Everyone is invited to join the event and be part of remembering of all that Watford, its residents and key workers have been through since March 2020 and reflecting on how this will shape the town in the years to come.
Elected Mayor of Watford, Peter Taylor said: "I am delighted to be officially marking the planting of these beautiful trees that symbolise both the strength and compassion of our town, following two such difficult years for so many residents. I am looking forward to being joined by people from across our community as we take time to remember. We will be thinking in particularly of those from Watford who lost their lives and those who gave so much to help.
"Cassiobury Park is a beautiful setting for reflection, which we all need from time to time so I really hope this will become a special spot for people to enjoy in future".
The event on Saturday, will feature music, readings, the unveiling of a special plaque to explain the story behind the Ring of Reflection and will feature a moment of silence for those attending to contemplate and remember.