To date, three quarters of Watford's population aged over 16 have received a first dose, and more than two thirds are fully vaccinated.

Published: Thursday, 16th September 2021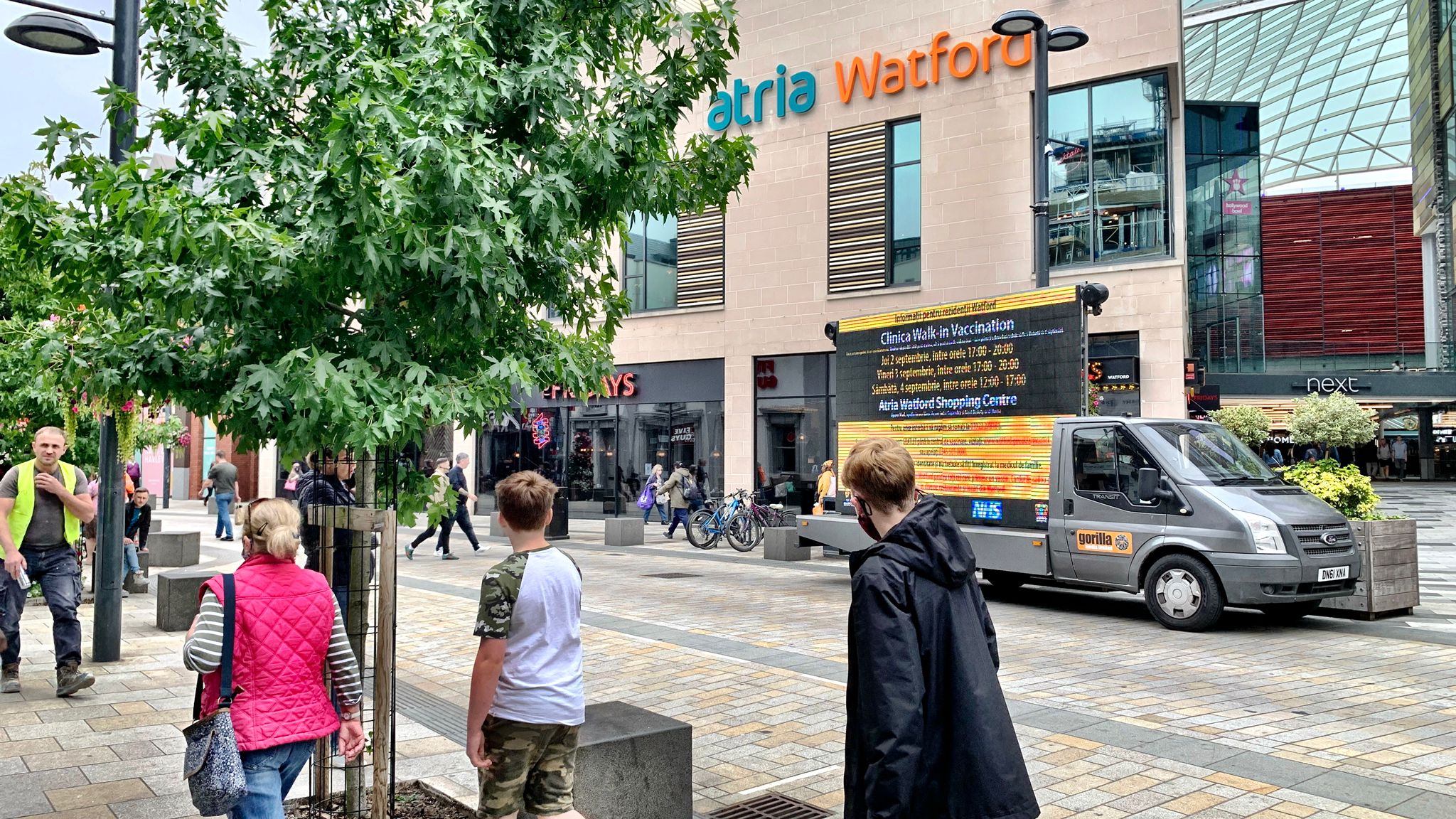 Despite this good news, we are keen to engage and inform more of our residents. In particular people from groups who may have unanswered questions or concerns about the vaccine or those who do not know how they can get vaccinated.
Residents are being encouraged to stay informed with the most up to date factual information about the vaccine programme, and to check the government's share checklist to prevent the spread of misinformation.
Find your nearest vaccination clinic in Watford or visit covid.healthierfuture.org.uk
Questions about the vaccine
Mayor Peter Taylor said: "We continue to respond openly to all questions about vaccines that are brought to our attention and to provide up-to-date information to residents about COVID-19.
"We have already seen the positive impact that the COVID-19 vaccinations are having in Watford. Having your vaccination reduces your chances of ending up in hospital with the virus by 96% and it has saved so many lives.
"I am so grateful to all of the NHS teams across Watford working tirelessly to ensure the town's response to the vaccination programme has been a success and that we provide those in the area with reliable and trustworthy information.
"The vaccine programme is instrumental in the fight against COVID-19 and is the best way we can protect ourselves, our friends and family. As we enter the winter months, our NHS colleagues will come under even more pressure; this pressure is already evident and higher than in a usual year. To ensure we can all still access the health care we need when we need it, please do speak to a GP, nurse or someone trustworthy to discuss your concerns or reasons for not wanting the vaccine. I would also encourage all those eligible to take your flu vaccine when offered, this will also help to reduce the demands on the NHS and keep you safe and well."
Misinformation
Jim McManus, Hertfordshire's director of public health, said: "Despite the huge amount of misinformation circulating both on and offline about vaccinations and COVID-19, the fact still remains vaccination - if you are eligible - is the best way of keeping yourself and others safe."
He added "vaccines have saved thousands of lives and have prevented many people getting seriously ill, with recent studies confirming they provide better immunity than is gained by infection".
"We understand that some people will be anxious about them," he added. "But if you are worried, please visit https://covid.healthierfuture.org.uk to get the most up to date information, answers to some of the most common questions and to find out where you can get a jab locally.
"COVID-19 has not gone away and we can still do things that will keep us and other people safe."