Young people in Watford are again being given the chance to get active for free this summer at the town's two leisure centres...

Published: Wednesday, 28th July 2021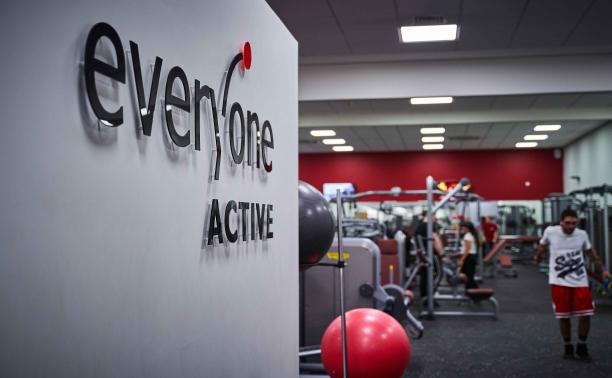 Everyone Active's Watford Central and Watford Woodside leisure centres are inviting under 19s to keep active during the school summer holiday with free access to their gyms and swimming pools from Monday 9 August to 3 September.
The scheme, which has been running since 2009 and is being delivered in partnership with Watford Borough Council, allows young people to use the gym at Watford Leisure Centre Central or Watford Woodside on Mondays and Wednesdays between 2 to 4pm following an initial induction.
Swim 4 Everyone sessions will also be free to attend at Watford Central every Tuesday and Thursday (2-3pm) throughout the holiday, and every Monday and Wednesday at Watford Woodside (1.30pm to 2.30pm).
Mayor Peter Taylor and Olympic medallist Colin Jackson at Watford Leisure Centre (photo taken in 2018)
Elected Mayor of Watford Peter Taylor said: "I am so pleased that we are able to put on a fantastic range of free summer events for local residents. Not only are these good for young people's health, they also bring people together and can be enjoyed by people from every background. Even though councils face big financial challenges, it is right that we continue to invest in leisure facilities and activities for everyone."
Gary Foley, Everyone Active's Contract Manager, said: "We're proud to be partnering with Watford Borough Council once again to offer under 19s in the area free access to our facilities during the summer holidays.
"It can be a challenge for young people to keep entertained and active during the school break. This initiative enables us to provide them with fun, affordable activity opportunities while helping to improve their health and wellbeing."
For more information and to view swim timetables, visit everyoneactive.com.