Spinathon to raise money for local charities in the town as part of the Watford Covid-19 Appeal...

Published: Wednesday, 28th April 2021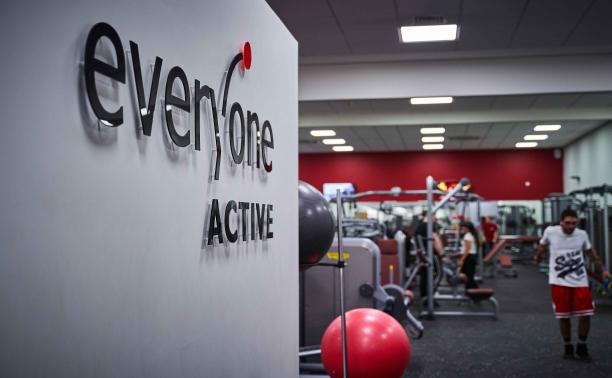 Everyone Active Watford Leisure Centre Woodside and Watford Borough Council will be hosting a 12-hour Spinathon, as well as a special one hour class in the evening on 24 May, to raise money for local charities in the town as part of the Watford Covid-19 Appeal.
The event will see over 100 people take part in spinning sessions at Watford Leisure Centre Woodside, pedalling in sync with each other and the music. By signing up for this pedal-pounding event at £5 per spinner, participants helping provide vital funding for over 50 local charities through the Watford Covid-19 Appeal, which has already raised £172,062. The appeal was initially launched to raise funds for local charities impacted by the Covid-19 outbreak.
Donations have ensured that charities' essential work has continued throughout the pandemic, while also helping them survive through to the recovery phase and beyond. The funding helps provide emergency food to those in need, support to victims of domestic abuse and those with mental health issues, shelter for the homeless, care for those bereaved, advice and guidance to those who have lost their jobs and practical help for young families facing the strain of isolation.
The first ride which is part of the 12-hour Spinathon will start at 9am, with "high energy, music, and fun" through to the last group at 8pm. To help raise extra funds, a special one hour class will take place from 8pm to 9pm, with over 50 bikes in the sports hall.
Riders can also raise funds through pledge sheets — with prizes offered to the individual and team which raises the most sponsorship. Participants are being asked to book onto an hourly slot on the Everyone Active app, which you can download at everyoneactive.com/mobile-app. People can also turn up on the day and join in, subject to availability.
Alan Gough, Group Head of Community & Environmental Services at Watford Borough Council said: "These have been incredibly tough times and our charities are doing an amazing job supporting those in need. By getting involved in our fundraising efforts or donating, you are helping local charities to continue providing vital support to Watford residents. They need our backing so that they can help people who are bereaved and lonely, people suffering from domestic abuse, the homeless and many more in our town who have fallen on hard times due to the pandemic."
Gary Foley, Contract Manager at Everyone Active said: "We are aiming to raise as much money as possible for this excellent cause. We are bringing in extra bikes especially and we'd like as many people as possible to get in touch and take part on the day. Come along, get on the exercise bike, have fun and be a part of our team challenge to support you every pedal of the way whilst raising important funds and making a difference for local charities."
To sponsor or take part in the event, email LeanneRodriguez@everyoneactive.com or call 0192 389 2710. The full address of the event is Watford Leisure Centre Woodside, Horseshoe Lane, Garston, WD25 7HH.