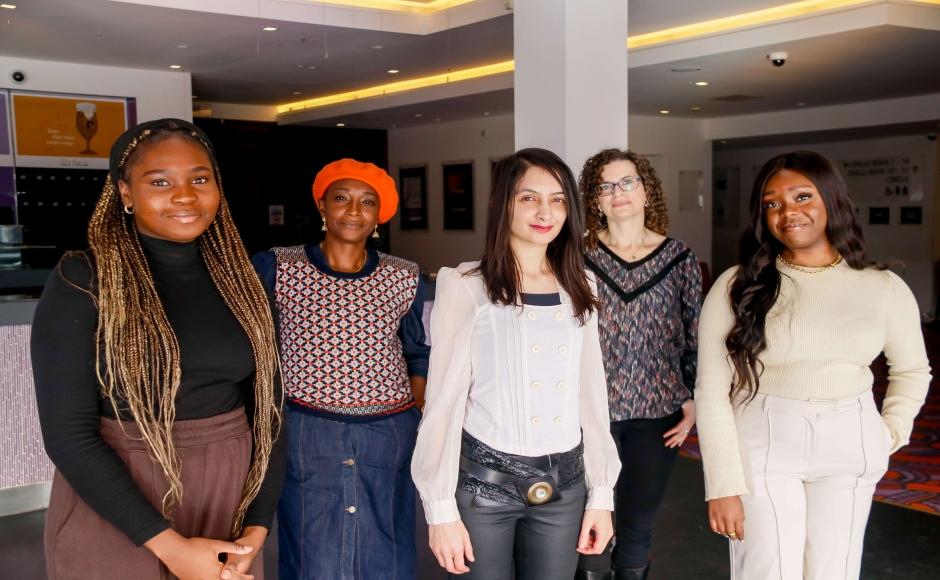 British African-heritage theatre company tiata fahodzi is excited to announce its return to Watford in the heart of the town's Town Hall Quarter...
With its new physical home confirmed in the outstanding Grade II listed Watford Colosseum, tiata fahodzi will develop partnerships and audiences locally and create new opportunities for Watford's artists. The company will be delivering projects and working with local people from this exciting new hub for arts and culture in Watford.
Chinonyerem Odimba, Artistic Director/CEO of tiata fahodzi said: "Securing this new home for tiata fahodzi in the iconic Watford Colosseum is a real moment of joy for us. Watford has a special place in the company's history, and we're excited about the many plans we're making for future projects in Watford and nearby. We are grateful to Watford Borough Council and in particular CEO Donna Nolan and Mayor Peter Taylor for all their generosity in making this happen, and the continued support for tiata fahodzi as we celebrate our 25th Birthday."
Watford Colosseum which opened in 1938, is undertaking a major refurbishment programme of the venue ahead of reopening to the public. It was designed by architect Charles Cowles-Voysey and has hosted opera and pop stars as well as boxing and snooker tournaments.
Peter Taylor, Elected Mayor of Watford said: "I am delighted that tiata fahodzi will be based at the Colosseum, working even more closely with Watford Council. We all know that theatre companies have had a difficult couple of years. It is so important that we support this sector in the years ahead and I am really pleased that this successful and growing company will be based in the heart of our town centre."
This move comes at a time when tiata fahodzi's Artistic Director and CEO, Chinonyerem Odimba, prepares for the remount of Black Love which she recently won the award for Best Musical Theatre Bookwriting at Writers' Guild Awards 2022. The show explores sibling relationships through real-life stories, soul music and ancestral voices at the Kiln Theatre, London following a successful tour with rave reviews.
Black Love is written and directed by Chinonyerem Odimba, and co-produced by tiata fahodzi, Kiln Theatre and Paines Plough. It opens at Kiln Theatre from 28 March to 23 April.
In addition, tiata fahodzi has announced a growing team that includes Esther Rennae Walker, Producer; Taiwo Oyebola, Executive Assistant and Zaylie-Dawn Wilson, Fundraising Manager. This new team, supported by Arts Council England funding, brings invaluable experience from across the creative industries to support tiata fahodzi's mission and growing ambitions as it heads into its 25th year.
tiata fahodzi celebrates and champions theatre artists and creatives with an experience of what it is to be of British African-heritage in the Britain of today. Through their work, tiata fahodzi tells contemporary stories in surprising and innovative ways.
To find out more about tiata fahodzi visit www.tiatafahodzi.com.