Watford Borough Council has successfully prosecuted a private hire driver who denied a visually impaired customer access to his vehicle because they had a guide dog with them...

Published: Monday, 27th July 2020

On 16 December 2019, Watford Borough Council received a complaint about Mr Hussain, who is licensed by the council as a Private Hire driver. He was accused of refusing to honour a booking made by a customer because they were accompanied by a guide dog. The council licensing team investigated the allegation and decided to prosecute.

It is an offence under the Equality Act 2010 for a driver to refuse or decline to take a customer who is accompanied by an assistance dog unless the driver has an exemption certificate issued by the council. Mr Hussain pleaded guilty at Stevenage Magistrates Court on Friday 17 July 2020.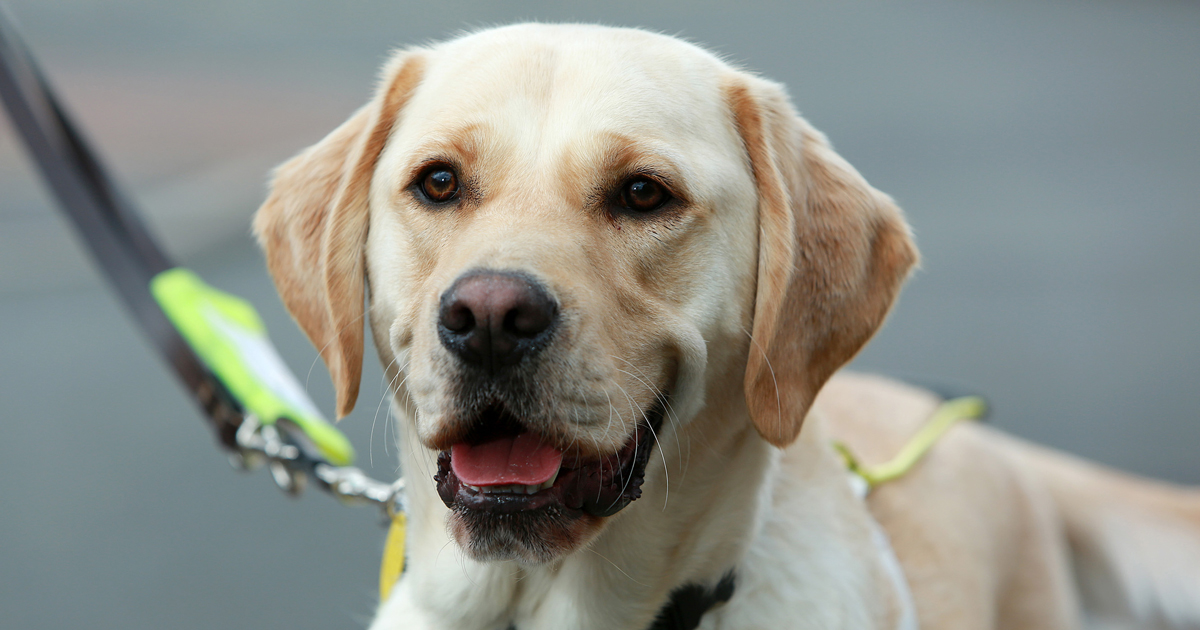 Councillor Glen Saffery, Chair of the Licensing Committee said: "Watford's taxis and minicabs must be accessible and welcoming to our whole community. It has been a criminal offence to refuse to carry a guide dog for 25 years. All drivers in Watford undergo training on these issues and it is not acceptable for any driver to refuse unless they have an exemption certificate. This type of offence has a huge impact on a person's confidence to travel and the council will robustly investigate all such complaints and take appropriate action against drivers found to be acting in this way."
The prosecution follows a similar case last year where another Watford licensed driver had his licence revoked following a refusal to carry a passenger accompanied by a guide dog.
75% of assistance dog owners surveyed nationally by Guide Dogs UK have been refused access to a taxi, restaurant or shop, and the council are working with local businesses to reduce these worrying numbers. Taxi and private hire drivers have received disability awareness training for a number of years and the council has worked alongside local charity Disability Watford to deliver training to licensed venues in the town centre.
Leigh Hutchings, Chairman of Disability Watford said: "Disability Watford has campaigned for access for people with a disability for many years and we are glad to hear that a private hire driver has been taken to court and found guilty of not treating an assistance dog owner like any other passenger. Not enough assistance dog owners take drivers to court, which does make it seem this is only an occasional offence where that is so far from the truth. This happens to so many people each year locally and across the country and unfortunately most of these incidents are not reported.
Drivers are crying out as they haven't got enough business, and then they go and upset the thousands of people with a disability locally and millions nationally who if given the proper service could become a regular fare. Please, if this does happen to you, report it to us at Disability Watford or your local council licensing team for them to take action."
In addition to fines levied for criminal offences, business owners face huge potential costs in damages from legal claims if they deny a person these basic human rights.
To help businesses further and to assist those with disabilities, Watford Borough Council has recently launched its new confidence mark for transport services which aims to help people feel more confident as a customer, including ensuring that discrimination does not occur when travelling on transport in the town. You can find out more about Travel With Confidence at www.watford.gov.uk or download the travelWatford app to access services accredited under the scheme at travelwatford.com.
Shops, bars and restaurants must also allow assistance dogs to enter the premises or face being in breach of the Equality Act 2010. To help customers, business owners can also:
Display stickers or posters at the entrance making it clear that Guide Dogs and other assistance dogs are welcome
Approach customers as they enter and introduce yourself as a staff member
Ask if the customer requires any assistance
Explain any COVID related changes to the shop layout or explain how you can help the customer to find the products they need.
Make sure that, where provided, accessible toilets are kept well maintained and free of obstruction
If you think you have been discriminated against by a taxi or minicab driver in the town, or if you have been refused access to a shop, bar or restaurant, please email licensing@watford.gov.uk or call 01923 278476.