Crime and Safety Alerts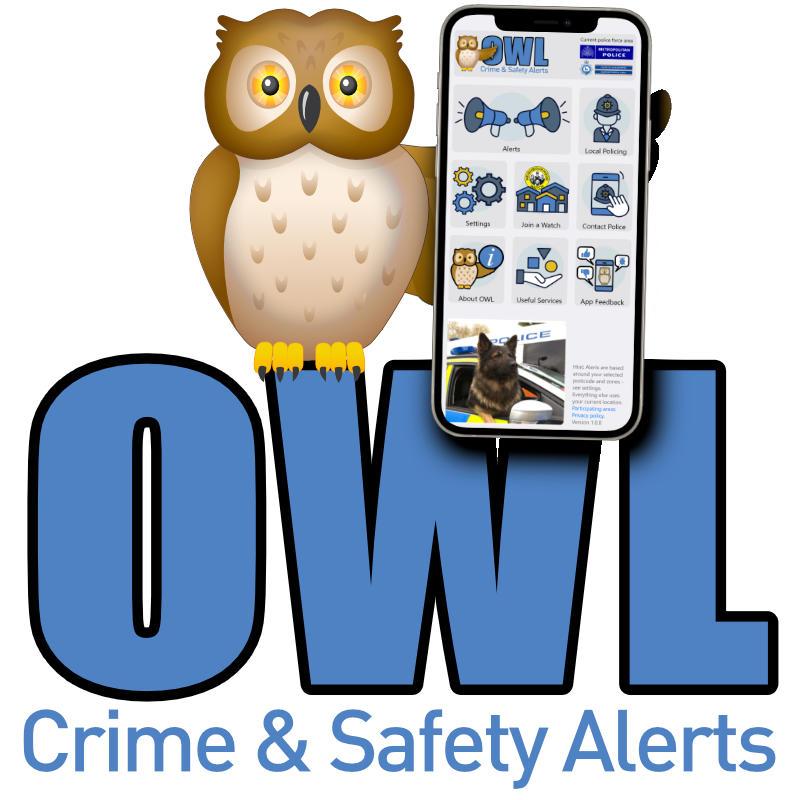 Get notifications when your local police officers issue a new alert for your area.
Hundreds of police officers use OWL to send alerts, advice and updates directly to the public. Every resident and business is invited to receive instant notifications directly to their mobile or tablet based on their current postcode location.
As well as alerts on residential burglary and vehicle crime, you can choose other interests impacted by crime such as business, shop, dog, horse, rural and canal.
No registration is needed and no personally identifiable data is collected. Download the OWL app now to help keep you and your family safe.